The Rolling Stones 'cutting new stuff' says Keith Richards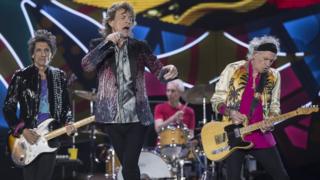 Keith Richards says The Rolling Stones are "cutting new stuff", Frank Ocean serenades Brad Pitt at a US festival and Metronomy close the last ever Secret Garden Party. Plus Linkin Park share suicide helplines following singer Chester Bennington's death.
Read more by TAPPING HERE.