Tom Chambers 'mortified' by gender pay gap backlash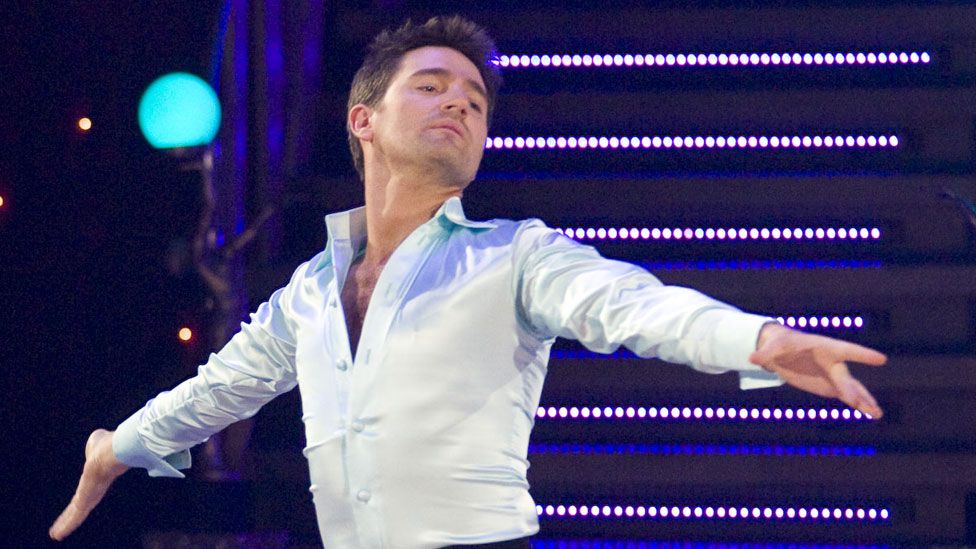 Actor Tom Chambers has said he feels "mortified" after receiving criticism for comments in which he appeared to support men being paid more than women.
"I in no way advocate the gender pay gap," he said, claiming his remarks had been "taken out of context".
Chambers faced a social media backlash after claiming men's salaries should be higher as they had families to support.
The actor also said his Casualty co-star Derek Thompson deserved to be the BBC's highest-paid actor.
"It's like being a footballer - you earn your credits," he was quoted as saying at a book launch.
"I've just done six months on Casualty, but Derek has done 31 years of service."
"My wife works really hard as a stay-at-home mum, but I'm the only one bringing in a salary for our family," he reportedly went on to say.
"Many men's salaries aren't just for them, it's for their wife and children, too."
Thompson's salary was among those disclosed in the BBC's annual report, which highlighted a disparity between what the corporation's male and female celebrities are paid.
"I am completely mortified by the stories that have run today and didn't mean to offend anyone by my comments," Chambers told the Press Association on Tuesday.
"I was explaining that I thought it had stemmed from that past, and shouldn't be how things are now.
"I truly believe that change needs to happen."
Chambers, a former winner of Strictly Come Dancing, plays Sam Strachan on Casualty and its sister show Holby City.
His comments come amid continued debate about the BBC's pay disclosures and the wider issue of gender pay disparity.
Others to have commented on the subject include:
Sienna Miller, who called the BBC's pay disclosures "fantastic and useful" and said: "The more transparency we have, the closer we'll get to having an equal society." The actress, currently appearing on the London stage in Cat On a Hot Tin Roof, revealed in 2015 she had turned down another play because she was offered less than her male co-star.
BBC journalist Rachel Burden, who wrote in The Guardian that the corporation had "a responsibility to set the standard" while accepting her 5 live breakfast co-host Nicky Campbell deserved his £400,000 pay packet because he had "a much greater public profile".
Actress Dame Julie Walters, who told Good Housekeeping that "equal pay was the answer" to inequality in the acting industry and beyond. "It's good that we're talking about it. It should be out there," said the Harry Potter star.