Grandmaster Flash rapper arrested for murder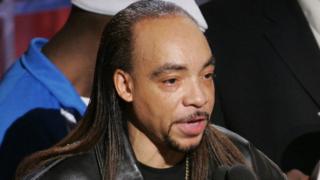 Rap veteran Kidd Creole arrested for murder, the makers of the new Morrissey biopic say they don't want to upset the Smiths star, Sir Macca appears on the new Foo Fighters album and new music from Shirley Manson and Garbage. Plus actor Idris Elba sings a translated version of a novelty rap record.
Read more by TAPPING HERE.