Beyonce: Prince more than just an 'icon' to me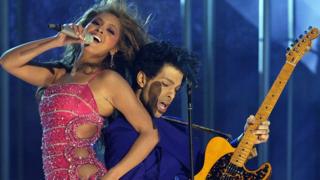 Beyonce pays tribute to Prince in a new book of photographs, while Rihanna dazzles at Crop Over festival. Another snappy dresser Liam Gallagher reveals more new music is on the way from him this week, plus there's a trippy new music video from Gorillaz and some equally trippy new cover artwork from Fifth Harmony.
Read more by TAPPING HERE.