Chic guitarist and cancer survivor misses show in Canada to be treated by doctors plus more in Music News LIVE.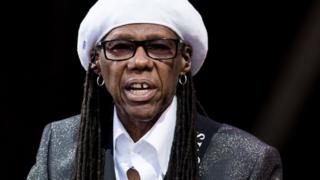 US President Barack Obama has a special message for Chance the Rapper, Chic's Nile Rodgers misses gig for hospital treatment, David Bowie makes a return to Twin Peaks, festival chaos in Finland and London plus Kate Nash marks 10 years in the biz and a new music video from TLC.
Read more by TAPPING HERE.