Elvis Presley: Thousands turn out for Candlelit vigil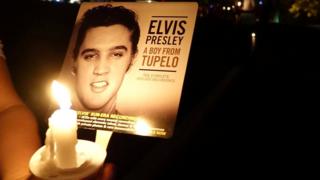 Fans and musicians mark the 40th anniversary of the death of Elvis Presley, Noel Gallagher and The Courteeners to reopen the Manchester Arena and the Wu Tang Clan revive their fashion line. Plus Chris Brown opens up about Rihanna assault and Lady Gaga asks for advice after Charlottesville tweet is criticised.
Read more by TAPPING HERE.