Eminem says he's 'going to live' in Glasgow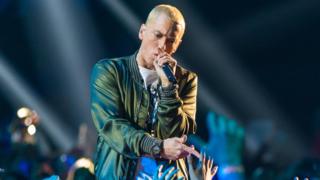 New Music Friday brings fresh singles from Taylor Swift (or should that be Right Said Fred?), The Killers and Foo Fighters, plus new albums from QOTSA and Fifth Harmony, while Eminem warms up for Reading + Leeds with a politically-charged performance in his new home city of Glasgow. Or so he says...
Read more by TAPPING HERE.