U2 are back, is their new song any good?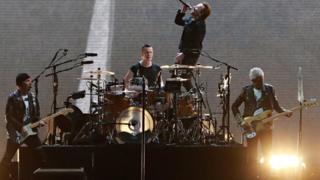 U2 share a new song and video on social media, 6 Music have the exclusive first play of the new Mogwai album, Kanye West is being counter-sued over his cancelled US tour while the V&A's Pink Floyd exhibition is on track to overtake Davie Bowie as London's most visited music attraction.
Read more by TAPPING HERE.