Director Colin Trevorrow exits Star Wars: Episode IX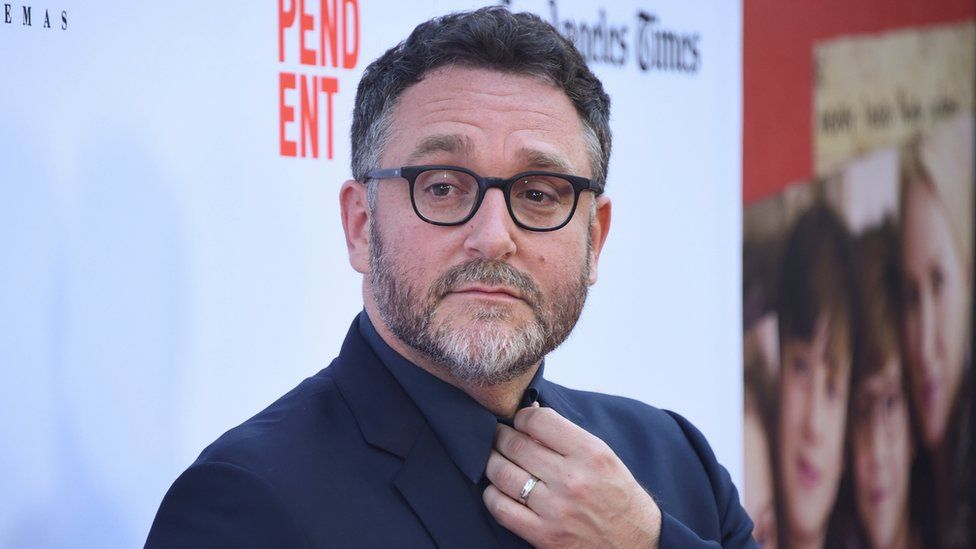 Director Colin Trevorrow has dropped out of Star Wars: Episode IX because he and Lucasfilm have differing "visions".
Episode IX is expected to star Daisy Ridley and John Boyega and is due out in May 2019. Lucasfilm will now seek a replacement for Trevorrow, who is best known for directing Jurassic World.
On Tuesday, a statement on the Star Wars website said: "Lucasfilm and Colin Trevorrow have mutually chosen to part ways on Star Wars: Episode IX.
"Colin has been a wonderful collaborator throughout the development process, but we have all come to the conclusion that our visions for the project differ. We wish Colin the best and will be sharing more information about the film soon."
British writer Jack Thorne - who wrote the script for Harry Potter and the Cursed Child - is reported to be working on the screenplay for Episode IX.
Lucasfilm has a reputation for ruthlessness when it comes to hiring and firing directors. In 2015, Fantastic Four's Josh Trank was dropped from directing a standalone Star Wars story.
Who will replace Colin Trevorrow?
Deadline reports that Rian Johnson, who is directing The Last Jedi (AKA Episode VIII, which is out this December), is top of the shortlist.
There are suggestions that JJ Abrams - who directed The Force Awakens (AKA Episode VII, out in 2015) - could step in. But The Wrap's reporter Umberto Gonzalez says that rumour has been "shot down".
UPDATE: Just checked the JJ ABRAMS rumor and it was shot down.

— Umberto Gonzalez (@elmayimbe) September 6, 2017
One thing's for sure - it won't be Thor: Ragnarok director Taika Waititi, who joked on Twitter that he would "be fired within a week".
Others called for Lucasfilm to cast its net a bit wider.
Related Internet Links
The BBC is not responsible for the content of external sites.