Seth Lakeman thought career-changing call from Robert Plant was a prank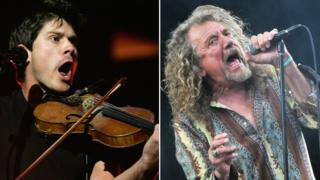 He's got eight albums and a Mercury Prize nomination under his belt, but Seth Lakeman is about to reach his biggest audience yet.
Starting this week he's joining Robert Plant's touring band, playing alongside the Led Zeppelin star every night on a six-month world tour.
He'll also be Plant's support act, meaning he'll be on stage for up to four hours at a time.
"We'll be ripping it up, basically," he tells the BBC.
Lakeman got the gig after working on Plant's forthcoming album, Carry Fire.
Speaking backstage at Radio 2 Live in Hyde Park on Sunday, he said he thought he was the victim of a prank when Plant first got in touch.
How did you start working with Robert Plant?
I literally got a text from an engineer I know at Real World [Peter Gabriel's recording studio in Bath] and he said, "Can RP ring you in the morning?"
I was like, "Yeah, but I don't know who RP is." Then I was getting my daughter into the car and Robert Plant rang up.
Did you believe it was him?
No! Of course not! One of my mates is a mad Zeppelin fan and I thought it was him. But then it dawned on me: This guy knows too much information about Zeppelin.
So I've been learning the Led Zeppelin back catalogue for the last month or two.
What an awful job!
Oh, it's hard work, that!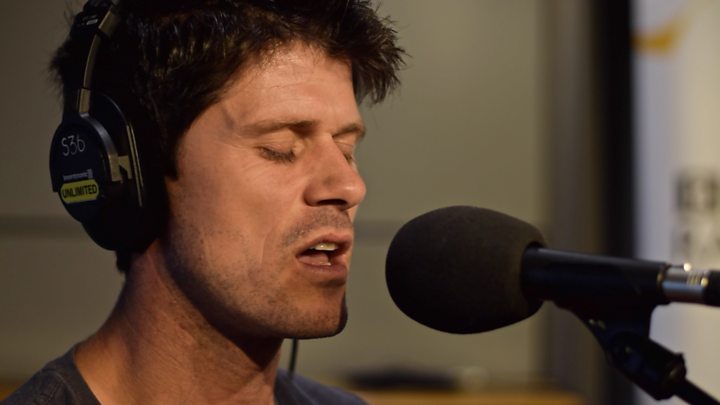 Robert usually reinterprets Led Zeppelin songs when he plays live. What is he hoping you'll add to the music?
It's interesting. People know me for writing narrative songs about where I come from, and being a folk singer - but really what I do is I experiment with the viola and the violin. And that's what I'm doing with him.
We'll be ripping it up, basically. Coming up with Eastern influences, Celtic influences. It's very much that bluesy-type explosion that guitarists tend to do, but I'm doing it on the violin.
How are the nerves?
It's difficult to know, at this stage, exactly what my role is. There was an amazing Gambian artist, Juldeh Camara, who was almost Robert's right-hand man. He's left, so that has made way for another position. That's part of why I got the call.
But I can't play North African. I can dip into it. I've studied a lot of those videos of Robert's band from the last five or ten years, but it's not like learning lines. You have to come up with a lot. I've been writing a lot. Writing to try and input.
We're talking about English folk songs that we can plant in the set - no pun intended - and all sorts of other ideas.
This must take you away from your own solo stuff for a while.
Well, I have got a lot of songs written, so I'm looking to try and record that in January. But I am up against it now - because [this is] a serious world tour. I don't know how that's going to go down with the family yet.
But the big thing is, writing material is a really tough thing, for any artist, and I've done that bit now. The funny thing is, this music is almost a Zeppelin-type thing, without realising I was doing it. Before that call came, that's how I was doing it.
Which Led Zeppelin songs have been the most challenging, and which ones have you enjoyed getting into?
I can't even say that, can I? There's no Kashmir, which I was happy about because that's a difficult song. But that's as far as I can go. I can't really give away the setlist...
Robert Plant and Seth Lakeman will play 6 Music Live on 6 October.
Follow us on Facebook, on Twitter @BBCNewsEnts, or on Instagram at bbcnewsents. If you have a story suggestion email entertainment.news@bbc.co.uk.