The Moomins are back, voiced by Taron Egerton and Kate Winslet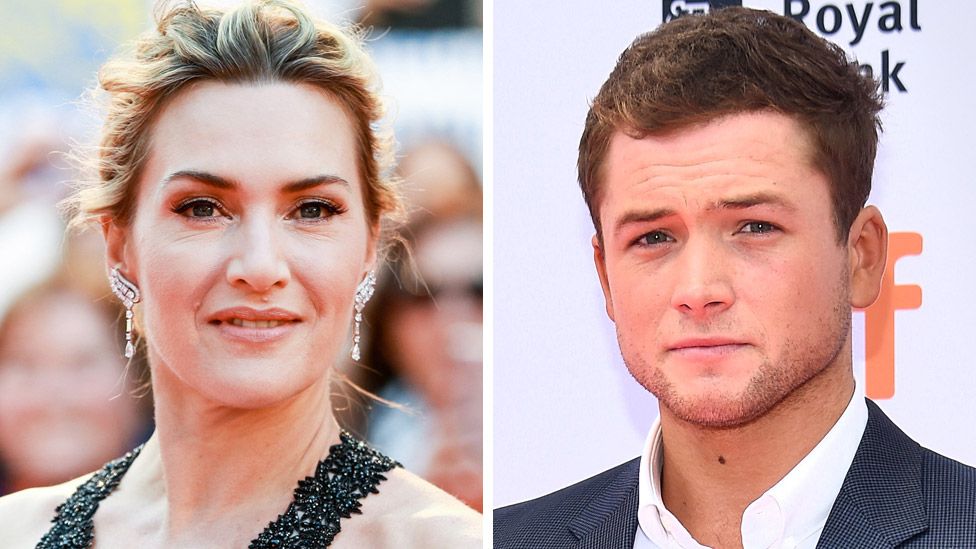 Kate Winslet, Rosamund Pike and Taron Egerton are among the stars who will provide the voices for a brand new series featuring The Moomins.
The beloved children's characters, which were created by Finnish author Tove Jansson, will return in 2019.
Gone Girl star Pike will voice mother figure Moominmamma, while comic actor Matt Berry will be Moominpappa.
Kingsman actor Egerton will be the voice of the young Moomintroll, while Winslet will take on Mrs Fillyjonk.
They will appear in Moominvalley, which is being made using a combination of 2D and 3D techniques.
Moominmamma - Rosamund Pike
Moominpappa - Matt Berry
Moomintroll - Taron Egerton
Snorkmaiden - Akiya Henry
Sniff - Warwick Davis
Mrs Fillyjonk - Kate Winslet
The Muskrat - Will Self
The Ghost - Richard Ayoade
Tove's niece Sophia Jansson said: "Tove gave the inhabitants of Moominvalley the values of tolerance, love, respect, friendship and bravery - which are needed in today's world more than ever.
"We're very excited to have a wonderful cast and team who share these values bringing Moomins to life in a new way for fans young and old."
Marika Makaroff, creative director at Finnish production company Gutsy Animations, said: "We are thrilled with this stellar cast who have been carefully chosen to inhabit Tove Jansson's much-loved characters."
There have been numerous TV and film adaptations over the years - most recently Moomins on the Riviera, a 2014 big screen story that featured the voices of Russell Tovey, Nathaniel Parker and Tracy Ann Oberman.
The Moomins and Jansson were also celebrated in a major exhibition at the Southbank Centre in London earlier this year.
Related Internet Links
The BBC is not responsible for the content of external sites.