Royal Shakespeare Company: Summer 2018 season plays all directed by women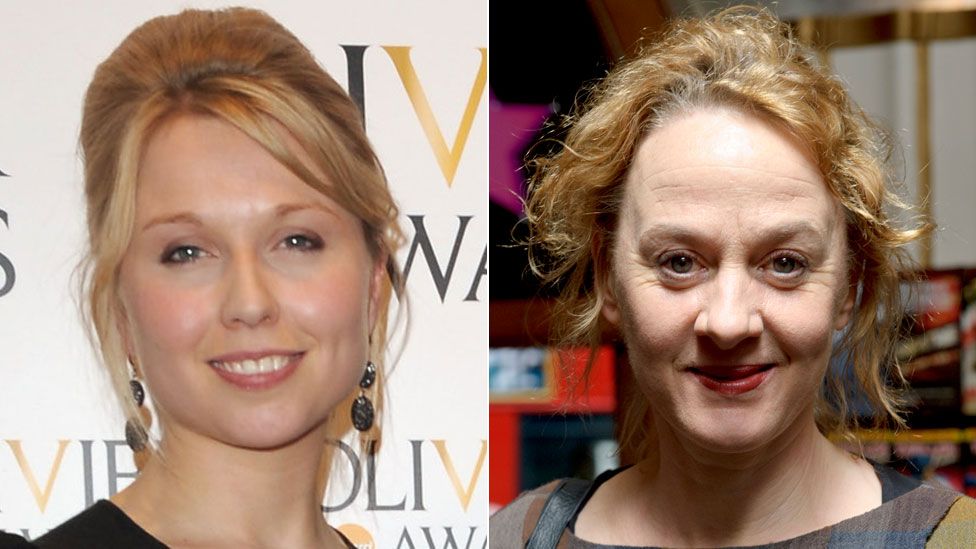 Women are leading the way at the Royal Shakespeare Company next year, with every new production in its summer 2018 season to have a female director.
There will also be strong roles for women of a variety of ages in the six works, which will be seen at the Swan Theatre and Royal Shakespeare Theatre.
They include a new musical on the life on the "mother of modern theatre" Joan Littlewood.
Christopher Eccleston is also making his RSC debut in Macbeth next summer.
The former Doctor Who star has been cast alongside Niamh Cusack as Lady Macbeth in the "thrillingly dark, modern production" directed by Olivier Award-winning Polly Findlay.
RSC artistic director Gregory Doran said Eccleston combined "vitality with profound imagination".
Meanwhile, Miss Littlewood will be directed by Erica Whyman and will feature seven actresses portraying Joan Littlewood at different stages of her life.
Littlewood, who is described by the RSC as "inspirational and revolutionary", transformed British theatre with her Theatre Workshop. The cast is yet to be announced.
Whyman is also directing Romeo and Juliet, which will see children from the RSC's Associate Schools programme playing the chorus, alongside professional actors.
It has been billed as a story of a generation born into violence and "ripped apart by the divisions of their parents".
The other directors for the new season are Fiona Laird, Maria Aberg and Jo Davies, who will be directing The Merry Wives of Windsor, The Duchess of Malfi and The Fantastic Follies of Mrs Rich respectively.
But RSC artistic director Gregory Doran said the all-female line-up was a coincidence.
He said: "We had reached a point where these women directors had been with us and had grown, developed, and it just so happens that it's an entirely female-directed season," The Daily Telegraph reported.
Shakespeare's Globe's new artistic director Michelle Terry has said its forthcoming season will have equal roles for men and women - but Doran said the RSC would not follow suit.
He told the Telegraph: "I don't want to impose that on directors. That would mean we couldn't do an all-female production, for example. I want to keep it much more fluid and organic than that."
The RSC is also planning a three-week revival of Doran's production of King Lear, with Anthony Sher as Lear.
Related Internet Links
The BBC is not responsible for the content of external sites.