TV broadcasters 'failing to represent society' says Ofcom report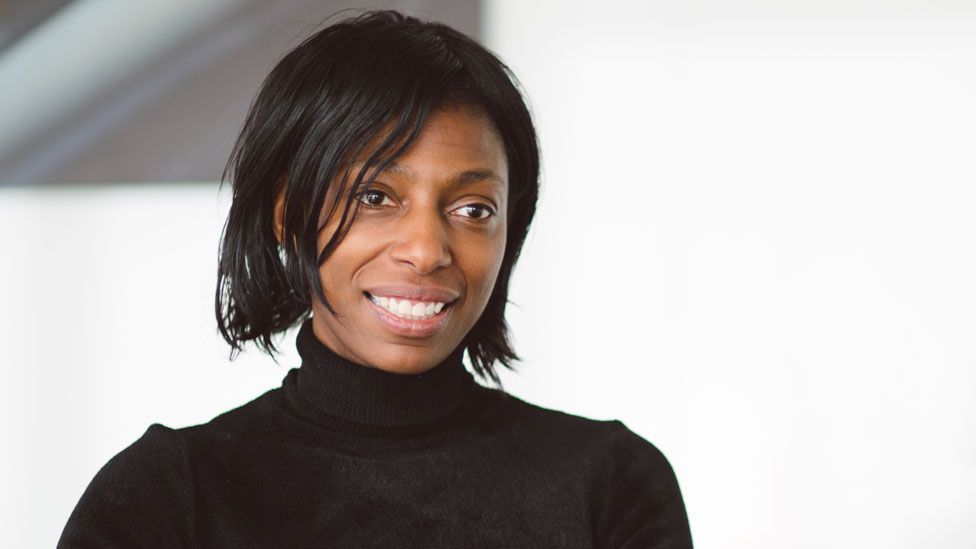 Broadcasters are failing to represent society, with a lack of diversity among staff, Ofcom has warned.
The broadcasting watchdog says women, ethnic minority groups and disabled people are all under-represented.
Its chief executive Sharon White said many of the "shocking" results will "concern the whole industry".
Ofcom's report looked at how the TV industry - focusing on the BBC, ITV, Channel 4, Sky and Channel 5 owners Viacom - can improve.
White said the report "paints a worrying picture, with many broadcasters failing properly to monitor the make-up of their employees".
She added that "too many people from minority groups struggle to get into television", which "creates a cultural disconnection between the people who make programmes, and the many millions who watch them".
TV 'not authentic enough'
The report found that across the five main broadcasters, women accounted for 48% of the total workforce - compared with 51% across the general population - and held 39% of senior roles.
Ofcom also said those from a black, Asian or minority ethnic background made up 12% of workers, and disabled people just 3%, despite accounting for 14% and 18% of the general population respectively.
Among workers aged over 50, there are 50% more men than women, while Ofcom said many older people, especially women, think they are represented negatively on screen.
Ofcom's research found that lots of people feel there are not enough programmes on TV that "authentically portray their lives and communities".
Those from ethnic minority groups feel they are portrayed neutrally or negatively on TV, while half of disabled people feel under-represented, Sharon White said.
Ofcom said a "step-change across industry" is needed and that broadcasters need to regularly measure and monitor the make-up of their workforces, set clear diversity targets, and that "diversity transformation should be led from the top".
It said the BBC should be "leading the way", but that "its performance on most characteristics is behind that of Channel 4", which had the most diverse workforce across most areas.
The report comes after the BBC had to publish details of the pay of its top on-air talent, which showed that two-thirds of the stars earning more than £150,000 were male.
Chris Evans topped the list with a salary of between £2.2m and £2.25m in 2016/2017, while Claudia Winkleman was the highest-paid female presenter, earning between £450,000 and £500,000.
A BBC spokeswoman said: "Ofcom's report uses old figures which don't show the recent progress we have made.
"Figures we've already published in 2017 show we have increased our representation across the board including in our female, LGBT, BAME and disability workforce.
"We've been clear about our commitment to leading the way on diversity and set the most stretching targets for 2020, because no one should be complacent about the challenge facing the whole industry."
By 2020, the BBC wants its employees to comprise 50% women, 8% disabled people, 8% lesbian, gay, bisexual or transgender people and 15% people from black, Asian and ethnic minority backgrounds.
The report focuses on television, with a separate study on radio to come - although the BBC data does include radio as it provided it to Ofcom in a combined form.
It comes as BBC chairman Sir David Clementi said, in a speech at the Royal Television Society convention in Cambridge, that the corporation was one of the most diverse workforces in the UK, and that its 2020 targets were among the most ambitious in the industry.
He also said politicians needed to do more to defend journalists who were subject to abuse "almost on a daily basis", noting that such abuse was becoming "increasingly explicit and aggressive" - especially against female journalists.
He added that "much of it occurs online" and that social media companies needed to do more.
Related Internet Links
The BBC is not responsible for the content of external sites.