Radiohead dive into Blue Planet II soundtrack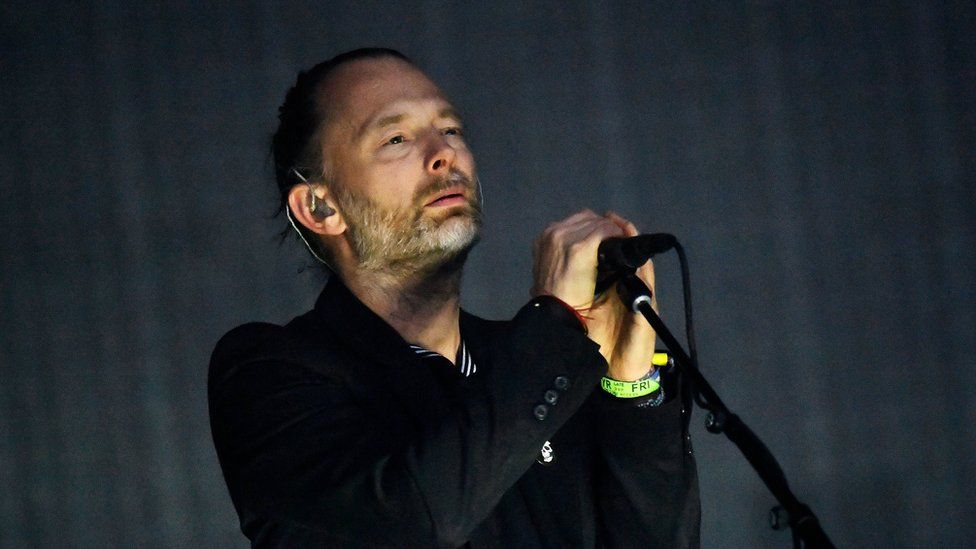 Radiohead have teamed up with composer Hans Zimmer to work on the soundtrack to the BBC's forthcoming natural history series, Blue Planet II.
Inspired by the sounds of the sea, the band have recorded an orchestral version of the song Bloom, from their 2011 album The King Of Limbs.
Called (ocean) bloom, the piece will be featured in a five-minute prequel, released on 27 September.
It features new vocals from Thom Yorke alongside the BBC Concert Orchestra.
"Bloom was inspired by the original Blue Planet series so it's great to be able to come full circle with the song and reimagine it for this incredible landmark's sequel," said Yorke in a press release.
"Hans is a prodigious composer who effortlessly straddles several musical genres so it was liberating for us all to work with such a talent and see how he wove the sound of the series and Bloom together."
The prequel - which will be released globally - features "some of the most awe-inspiring shots and highlights from the new series," said the BBC, as well as exclusive scenes that will not feature in any the televised episodes.
Sir David Attenborough returns to narrate the prequel as well as the series, which was filmed over four years.
The BBC says it will include footage of newly discovered and never-before filmed creatures.
The documentary's executive producer, James Honeyborne, said Radiohead's new song was "an incredibly powerful companion to the scenes we've spent years capturing."
Related Internet Links
The BBC is not responsible for the content of external sites.