Francis Bacon's final Pope painting comes to light after 45 years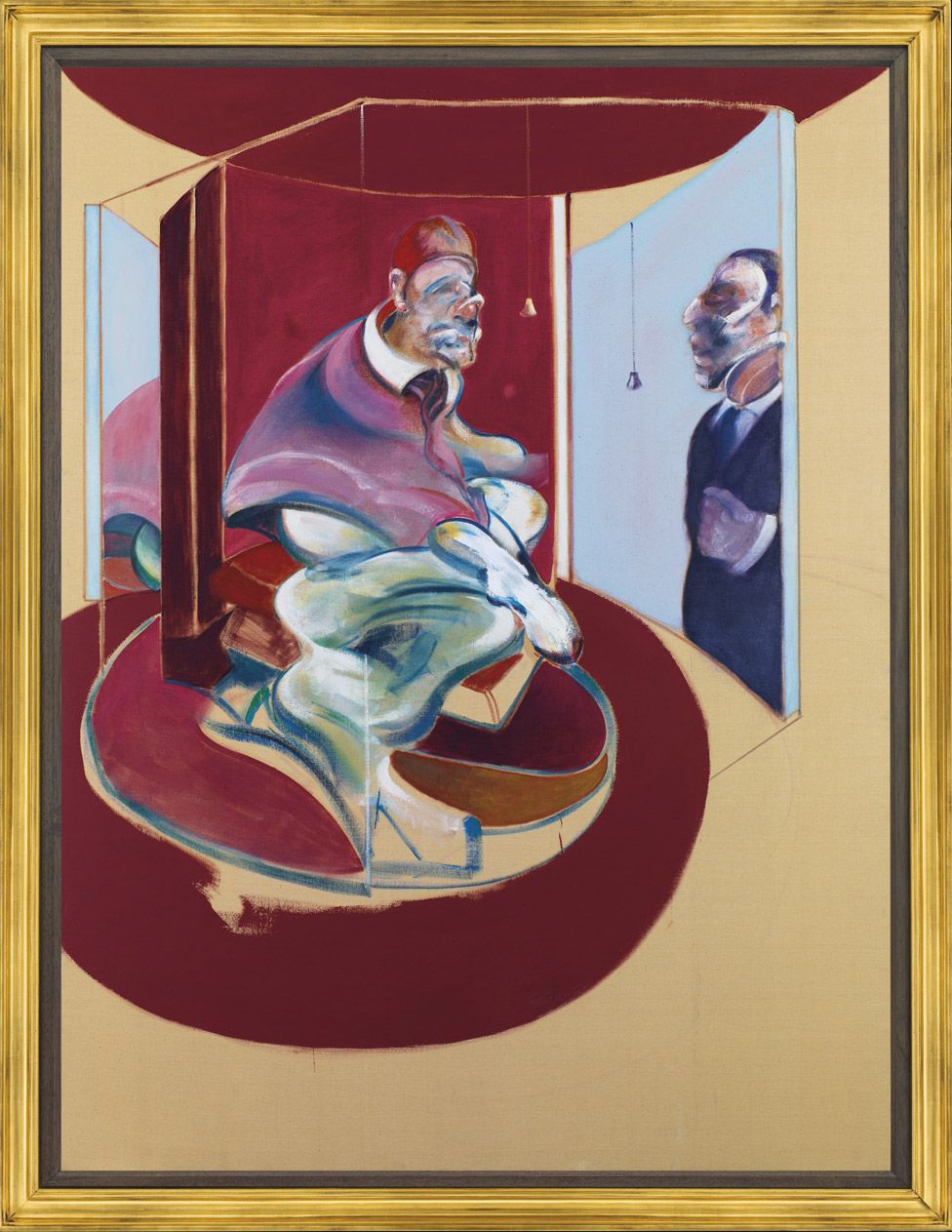 A Francis Bacon painting valued at £60m is to be seen in public for the first time for 45 years when it goes under the hammer next month.
His Study of Red Pope 1962, 2nd Version 1971 was the last in the artist's famous series of papal portraits.
It was exhibited in Paris in 1971, six months after it was painted, and then in Dusseldorf the following year.
It has been in the hands of a private European collector since 1973 but will be auctioned by Christie's in October.
For the painting, Bacon revisited Study of Red Pope 1962, which was itself inspired by Diego Velázquez's 1650 masterpiece Portrait of Pope Innocent X.
For the revised version, Bacon added another figure - a reflection of the artist's partner George Dyer.
Less than two days before Bacon's Paris retrospective opened in 1971, Dyer took his own life.
Francis Outred, Christie's head of post-war and contemporary art, said the painting was "quite simply art history".
He said: "It is a tragic premonition which unites Bacon's two greatest muses, the Pope and George Dyer, for the first and only time."
It will be auctioned on 6 October and will be on view at Christie's in London from 30 September.
The record price paid for a Bacon at auction was $142m (£89m) for a triptych depicting of his friend and fellow artist Lucian Freud, which was sold in 2013.
Related Internet Links
The BBC is not responsible for the content of external sites.