BBC 'must lead the way' on equal pay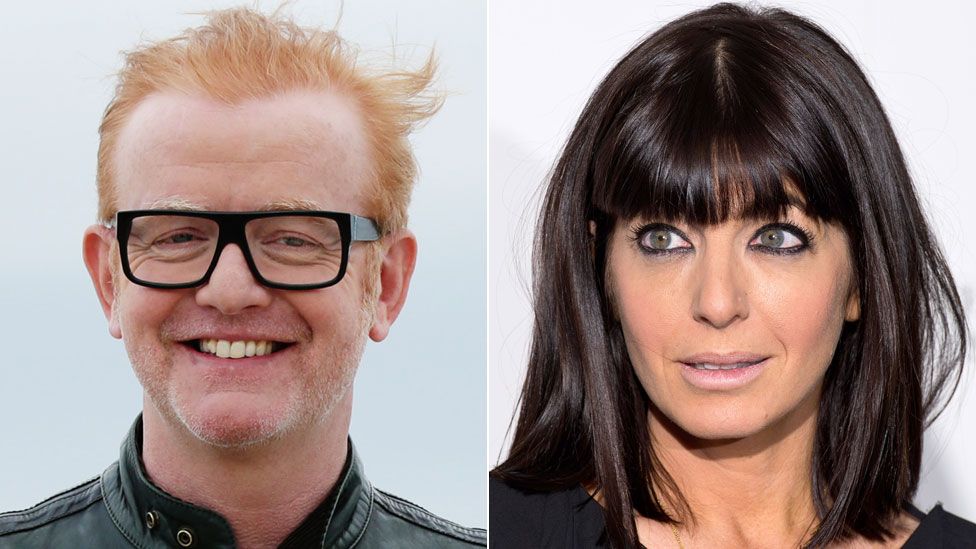 Culture Secretary Karen Bradley has said the BBC must "lead the way" on equal pay and diversity, both on and off-screen.
But there was dismay among some that it didn't include fees paid by BBC Studios, the BBC's main TV production arm, which makes many programmes.
Mrs Bradley told the BBC it "should be at the forefront of pay transparency".
Chris Evans topped the list with a salary of between £2.2m and £2.25m in 2016/2017, while Claudia Winkleman was the highest-paid female presenter, earning between £450,000 and £500,000.
BBC Studios became a commercial subsidiary in April and makes shows like Doctor Who, EastEnders and Strictly Come Dancing.
"The chairman of the Culture select committee is eager to extend pay data as far as independent production companies, which the industry - including the BBC - currently feels would be excessive.
"However, while I recognise the BBC's concerns, I must say that I sympathise with the principle that the BBC should be at the forefront of pay transparency, and we expect them to lead the way."
During a later question and answer session, she said she was not going beyond the BBC charter and salaries paid through BBC Studios would not be disclosed.
A BBC spokesman said: "We welcome the secretary of state's confirmation that the charter agreement stands and that talent paid by independent production companies or BBC Studios will not be disclosed for good commercial reasons.
"The BBC already leads the way on transparency and will continue to do so."
Its exemption "is not - as some have described it - an inadvertent loophole", he said.
"It is an integral part of the competition arrangements and, so far as the BBC board is concerned, is an important point of principle."
Mrs Bradley also said she had written to media regulator Ofcom "to outline the government's position that the BBC should be leading the way with both on and off-screen diversity".
And she discussed Channel 4's expected move out of London, saying the broadcaster might not be required to move its entire operation.
"Relocation may not mean the whole business, but I am clear that Channel 4 must have a major presence outside London," she said.
She added that, "as a public asset, I expect it to do even more to support the whole country".
And she told delegates: "Decisions about its programming should not all be made in the bubble of Westminster. And people seeking to work in the media should not feel that they have to move to London."
Related Internet Links
The BBC is not responsible for the content of external sites.