Jake Gyllenhaal film slated over amputee casting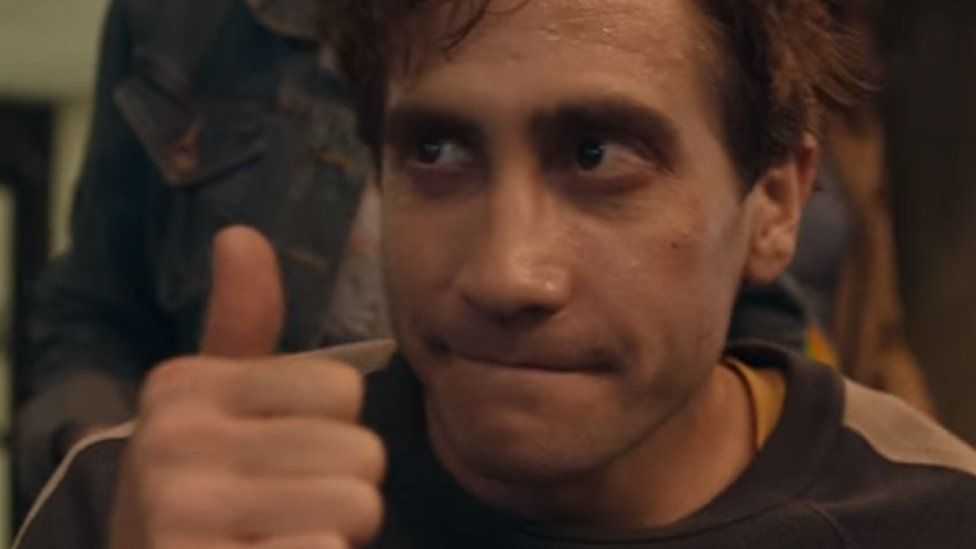 A new film starring Jake Gyllenhaal as a man who lost both legs in the Boston Marathon bombings is under fire for not casting a disabled actor in the role.
The Ruderman Family Foundation, which supports people with disabilities, said his casting was proof of "Hollywood's ongoing systemic discrimination."
They recently slated a film with Alec Baldwin as a man who loses his sight.
In Stronger, released in the UK in December, Gyllenhaal plays Jeff Bauman, who was severely injured in the 2013 bombings and who now uses prosthetic legs.
Earlier this year. director David Gordon Green told Entertainment Tonight that Gyllenhaal was "the only actor I spoke to" about the project.
Speaking in March, though, the 36-year-old admitted he found it difficult to appreciate the magnitude of Bauman's life-changing experience.
"No matter how far you push yourself, to understand even the idea of that is almost close to impossible," he told The Guardian.
"By his own admission, David Gordon Green never even considered any other actors in a role in which Gyllenhaal plays a character who is a double amputee," said Jay Ruderman, president of the Ruderman Family Foundation.
"By not even giving actors who are amputees the chance to audition for the role awarded to Gyllenhaal, Green effectively denied actors with disabilities to even be considered for the role.
"Gyllenhaal may have been the best actor for the part, but if actors with disabilities are never given a chance to audition, they will never have the opportunity to reach the success that someone like Gyllenhaal has achieved," he continued.
The issue is one likely to be raised again in the coming months, which will also see the able-bodied Bryan Cranston play a quadriplegic in The Upside.
The film is a remake of the 2011 French film Intouchables, which also cast an able-bodied actor - France's Francois Cluzet - as its wheelchair-using protagonist.
The Boston Marathon bombings were also the subject of 2016's Patriots Day, in which Bauman was portrayed by Dan Whelton - another able-bodied actor.
Related Internet Links
The BBC is not responsible for the content of external sites.