Strictly Come Dancing: Judge Rinder rejects same-sex dance pairings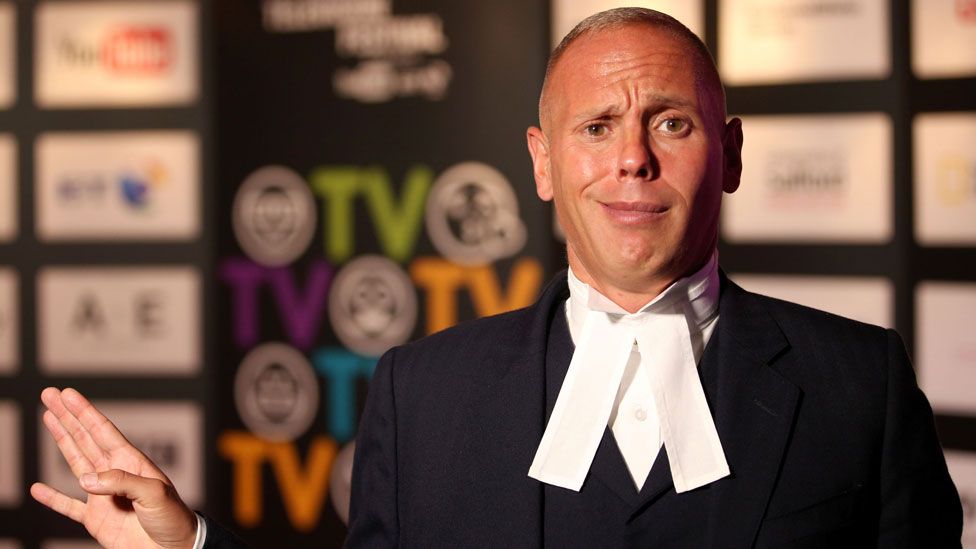 Strictly Come Dancing shouldn't have same-sex couples because it would "politicise" the show, according to former contestant Judge Rinder.
"Would it be a big step forward for the LGBTQI community if there were same-sex couples on Strictly? Do me a favour!" he told the Radio Times.
"Some things ain't politics and Strictly is one of them."
The debate over whether gay contestants should dance with people of the same gender has been a talking point.
Comedian Susan Calman said she received criticism on social media for taking part in the BBC One show because it doesn't have same-sex dancing couples.
"There will be a time for same-sex dancing," she told the BBC. "I think what annoyed me slightly is that I seem to be getting it in the neck."
The Reverend Richard Coles, another of this year's celebrity hopefuls, said he would be happy to dance with a man.
Judge Craig Revel Horwood, meanwhile, has said there will "probably" be same-sex couples on next year's edition.
According to Robert Rinder, however, a contestant's dance partner on Strictly should have nothing to do with sexual orientation.
The criminal barrister turned daytime TV personality, who married his partner Seth Cummings in 2013, danced with Ukrainian professional Oksana Platero on the show last year.
"One of the first questions I was asked when I joined Strictly Come Dancing last year was, 'Ooh, how come you're dancing with a woman?'" he said.
"The answer was always, 'What a thoroughly absurd question!' My sexuality, in terms of Strictly or whatever else I do in my life, ought to be as irrelevant as the length of my big toe.
"The reality is that ballroom dancing is a professional sport, and the dancers are athletes who have competed at the highest level.
"I soon realised that for Oksana it was like playing tennis at Wimbledon. And just like in tennis, there are ballroom championships and rankings.
"Nobody would dream of asking gay players in the mixed doubles to be partnered with someone of the same sex.
"There are plenty of organisations making a real difference to the lives of gay people around the country that do need our help, so why undermine the wonder of Strictly by politicising it?"
That said, Judge Rinder said he would be prepared to dance with a male partner as a festive one-off.
"If it would satiate these Twitter trolls, I'll offer myself up to dance with a man on the Strictly Christmas special," he told the magazine.
Meanwhile, gay MP Mhairi Black has backed the calls for same-sex couples on the show.
"It's about time big TV programmes are fully inclusive of LGBTI people," the SNP politician told Pink News.
"That includes having same-sex dance partners on Strictly - but the onus is on the programme-makers, not individual contestants.
"Being inclusive should be the norm - TV should reflect and speak to the full diversity of society and doing that helps open minds and change attitudes."