Hillary Clinton memoir What Happened sells 300,000 copies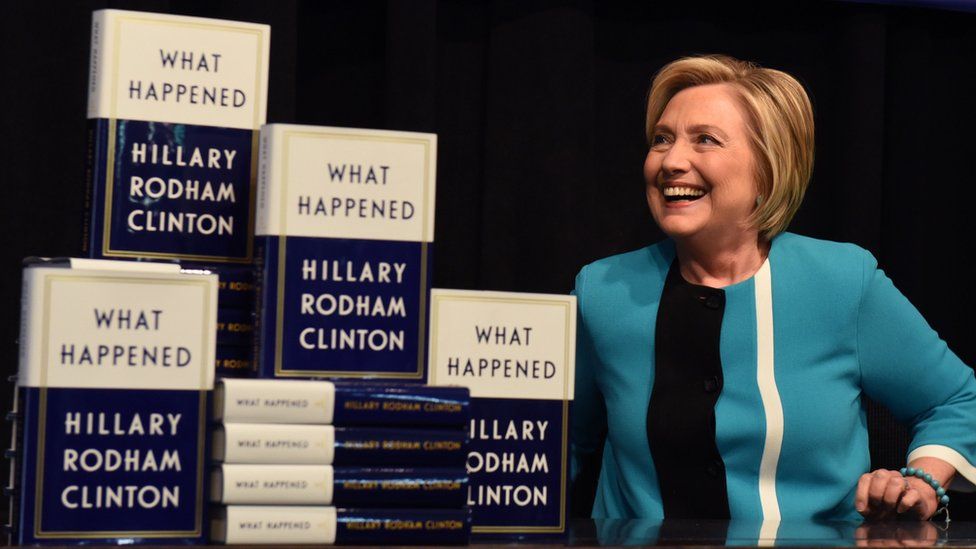 Hillary Clinton's memoir about losing the 2016 US election to Donald Trump has sold more than 300,000 copies in the US, according to its publishers.
Simon & Schuster said sales of What Happened include 167,000 hardcover copies as well as e-book and audio.
It makes it the biggest opening week for a non-fiction hardcover in five years, according to NPD BookScan data.
It was published on 12 September and looks set to top the Sunday Times bestseller list this weekend, in the nonfiction hardcover category.
Mrs Clinton only revealed in July that a memoir was on the way, disclosing in a tweet that the writing process had been tough.
Simon & Schuster president and chief executive Carolyn Reidy said: "There is clearly an overwhelming desire among readers to learn about and experience, from Hillary Clinton's singular perspective, the historic events of the 2016 election. What Happened is satisfying that demand."
What Happened is Clinton's third memoir, following 2003's Living History and 2014's Hard Choices, which was about her time as secretary of state.
She has also written a book about society, called It takes a Village, which has now been adapted into a picture book for children.