The Child in Time: Mixed reaction to Benedict Cumberbatch drama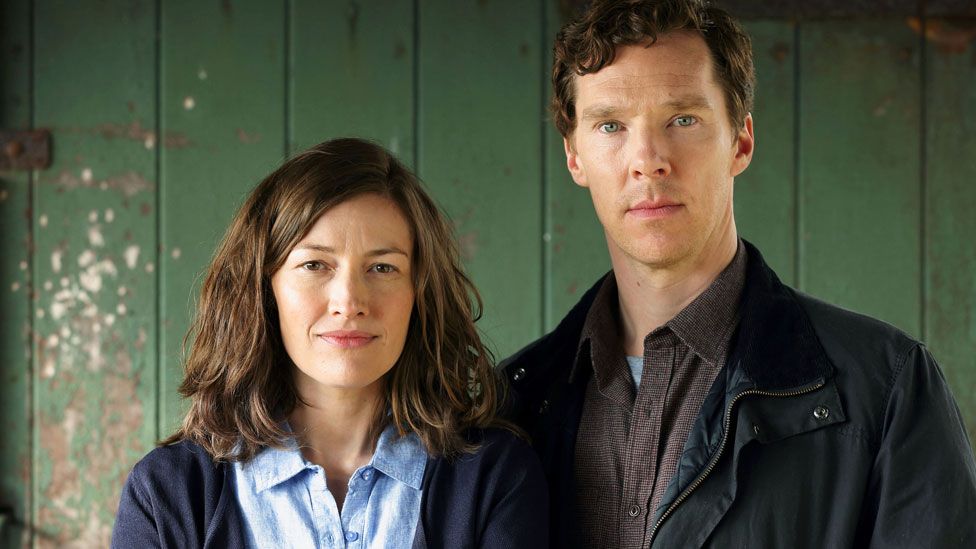 A BBC One drama starring Benedict Cumberbatch as a man whose daughter goes missing has had a mixed reception - with one viewer calling it the "worst episode of Sherlock ever".
The Guardian described The Child in Time as "a deeply affecting portrait of loss", while the Telegraph applauded "a rewarding story of private pain".
But viewers were less impressed by the adaptation of Ian McEwan's 1987 novel.
Some said the non-linear narrative was just too confusing.
"Did anyone else get lost in the supermarket with Kate or was it just me?" one viewer, Laura, asked on Twitter.
Daniel Joseph decided it was "utter garbage", with William Stafford tweeting that it was the "worst episode of Sherlock ever".
Broadcast on Sunday night, The Child in Time saw Cumberbatch play a children's author who loses his four-year-old while on a shopping trip.
The narrative jumped between flashbacks to this traumatic event with scenes set in the present, which showed the impact of the loss on Cumberbatch's Stephen and his wife Julie, played by Kelly Macdonald.
"It wasn't exactly Poldark," wrote Jim Shelley in the Daily Mail, who said the 90-minute drama was "not so much unsettling to watch as just odd".
His befuddlement was shared by Twitter user Duleep Allirajah, who said he had gone "from horrified to confused to bored in a very short space of time".
"If anyone could explain to me what on earth is going on it would be much appreciate[d]," tweeted Sarah Baker.
Yet there was more praise for Cumberbatch and Macdonald's performances, which Alice Hancock thought were "absolutely incredible".
Metro's Joe Gamp said the Sherlock star was "on top form", while The Times' Carol Midgley said he "put in easily the best performance".
The Child in Time drew an average audience of 4.5 million viewers on Sunday, according to overnight figures.
That put it narrowly ahead of the fifth instalment of ITV's royal drama Victoria, which also started at 21:00 BST and attracted 4.2 million viewers.