Game of Thrones stars Kit Harington and Rose Leslie to wed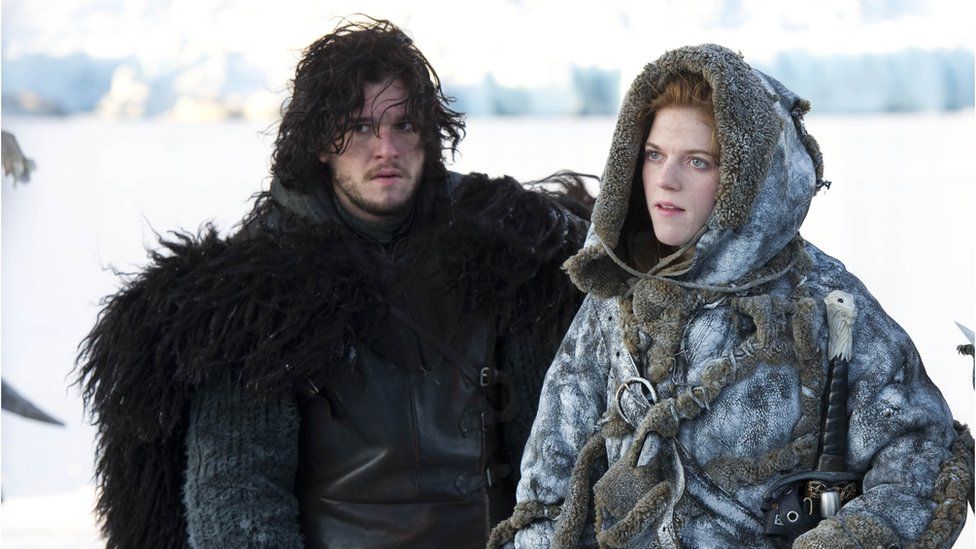 Game of Thrones stars Kit Harington and Rose Leslie have got engaged, it has been confirmed.
After a huge amount of speculation, an official announcement has been published in the Times newspaper.
The couple met on the fantasy show in 2012, where they played on-screen lovers Jon Snow and Ygritte.
Leslie left the cast two years later while Harington has become one of the show's biggest stars - appearing in all seven series of the popular TV drama.
They only made their public debut as a couple at last year's Olivier Awards.
He said his best ever memory of the show were the three weeks in Iceland when they filmed the second season in 2012.
"Because the country is beautiful, because the Northern Lights are magical, and because it was there that I fell in love," he said.
"If you're already attracted to someone, and then they play your love interest in the show, it becomes very easy to fall in love."
Leslie is currently starring in US television series The Good Fight.
Harington will next be seen in the BBC's drama Gunpowder, about the gunpowder plot, before he starts filming the next and final series of Game of Thrones.