Holy Moly... has Noel G 'borrowed' from Ricky?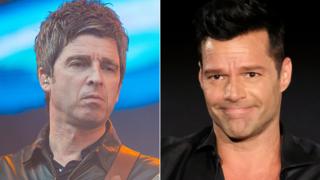 Noel Gallagher debuts new song on Radio 2 breakfast and fans think it sounds like Ricky Martin, rapper Nelly denies rape allegations made against him, Shania Twain has her first UK number one album in 15 years and Dolly Parton joins the CBeebies' Bedtime Stories hall of fame.
Read more by TAPPING HERE.