Fake news: a teenage dilemma
The other day I went up to Birmingham to gauge how teenagers are getting their news and, more importantly, whether they can distinguish fact from fiction.
It is always dangerous to extrapolate from the specific experience or anecdote to a general view, and smart policy should be based on solid data. Nevertheless, I was alarmed by what we found out, and persuaded that whatever form it might take, news literacy is an area educators will need to think hard about.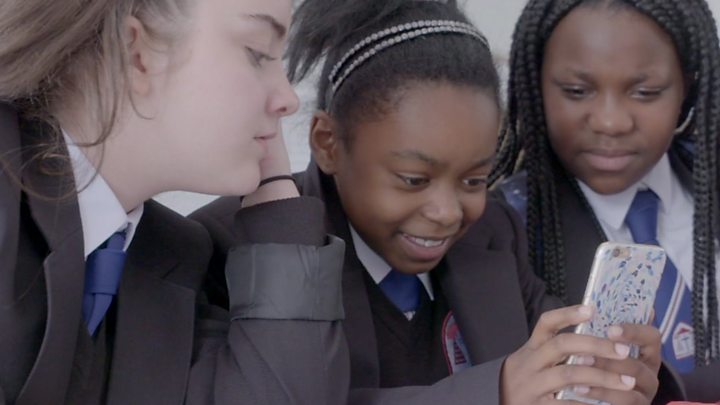 Fake news is a deceptive problem. For one thing, it spikes around high-profile news events like the election of Donald Trump, and the evidence of its infiltration into British culture is contested. For another, there is a sense in which inflating the threat of fake news is convenient for those who have a stake in its defeat.
Ambitious politicians can use the issue of fake news to raise their profile, and show themselves attuned to digital technology. Technology firms can point to their (sometimes unimpressive) response to fake news to display a social conscience. And journalists in established and traditional media can make their own trade, which is under tremendous financial pressure, look noble when juxtaposed with the threat from misinformation online.
But there is such a thing as fake news nevertheless, and young people are beginning to wise up to it.
The teenagers at Cardinal Wiseman school in Kingstanding, Birmingham, were hugely bright. It is an impressive school, with inspirational teachers and some wonderful pupils. They knew the phrase fake news well, though they didn't associate it particularly with Donald Trump. And they were profoundly sceptical about the news they get from what they didn't quite refer to as the mainstream media.
But the most searing takeaway, which all parents of teenagers will relate to, is the sheer volume of information they are deluged with every day. These kids spend hours and hours, and hours and hours, online from morning to night. Leave aside what this does to the wiring of their brains, which is beyond my expertise; it creates such an avalanche of facts, opinions, images and conflicting messages that it is a challenge even for a discerning reporter or a judicious philosopher to know what can and can't be trusted online.
We set them a small test, in which they would look at three stories of varying veracity, say whether they were true, false or in between - and why. Watching their brains whirr was thrilling. And in each case they mostly gave wrong answers, ultimately, but for interesting reasons.
All the questions that an adult might reasonably have on seeing a news article went through these young minds. Does the headline seem plausible? Do I know the publisher? Is there anything about the presentation of this article that looks suspicious? And so on.
The pupils asked all the right questions, but came to all the wrong conclusions, seeing lies where truth resided, and truth where lies ran rampant.
I don't for a minute say that young people today are less bright than in yesteryear. But the amount of news and information they are downloading every day is immeasurably higher than a generation ago; and the fact that the internet does contain lots of fake news and other deceptive information - for instance, mash-ups in which voiceover is laid on top of video footage to give a false impression of what someone has said - makes me wonder if teaching news literacy may be worthwhile.
Of course, pupils who are good at logic and reasoning, perhaps because they have studied philosophy, will naturally be better at deciphering credible information. But it may be that the viral spread of unreliable sources online, combined with the ultra-addictive nature of smartphones and the amount of time young people are spending online, bolsters the case for a more concerted, nationwide effort to tackle fake news in education.
Even if, as I said above, we should be sceptical about fake news itself.