Pink: She swung for me in a club!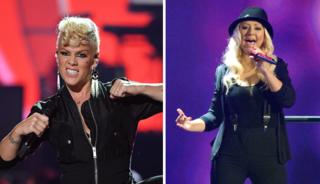 Pink reveals what went down with fellow "alpha" Christina Aguilera, Liam Payne and Camila Cabello perform at the Teen Awards and the Superbowl 2018 half-time headliner causes a stir amongst Janet Jackson fans. Ed Sheeran reveals the truth behind his year off and more in Music News LIVE.
Read more by TAPPING HERE.