Bening: 'We need more films about older women and sex'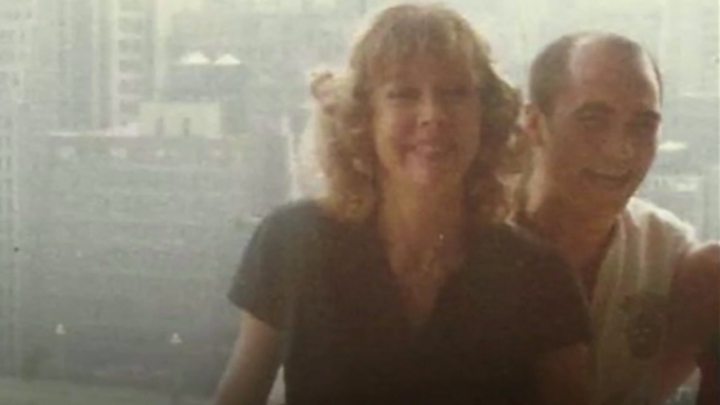 Annette Bening is delighted about her latest film - and a big reason for that is because she gets to showcase a real-life story of role reversal not often featured on the big screen.
Bening plays fading Hollywood starlet Gloria Grahame, who embarks on a romance with a much younger British actor, played by Jamie Bell, in Film Stars Don't Die in Liverpool.
Grahame was a big name in her heyday, starring in films such as Oklahoma!, It's a Wonderful Life and winning an Oscar for The Bad and the Beautiful in 1953.
The film is based on the memoir of Peter Turner (Bell) and has been brought to life with the help of Bond producer, Barbara Broccoli, who knew Peter and Gloria when they were together.
Bening says playing an older woman in a relationship with a younger man was refreshing.
"It was wonderful. When I started (acting) when I was 30-something, I was always playing alongside men who were much older than I was - Robert De Niro, Harrison Ford, my husband (Warren Beatty). Wonderful actors, I'm not complaining, I loved it - but that is the norm and so to have it turned the other way, in a way that's loving and sophisticated [was great]."
The film, directed by Paul McGuigan, looks back on the pair's relationship as Gloria, now suffering from cancer, turns up at Peter's family home in Liverpool years after the couple split up.
Bening says she and Broccoli, who are friends, had been "percolating" the idea of making the film for about 20 years.
The actress kept being drawn back to Peter's book: "It's a great read, the way he writes is the way the film's composed, where you go in between the past and present in a seamless way".
Bening says she's hopeful there "will be more stories about people who aren't just young and in love, about people who are older and sophisticated - what the sex is about, what the reality is, especially for women getting older. Not just this cliche. The reality is a lot more subtle".
But while better storylines for older women in front of the camera are to be applauded, what about roles behind the scenes?
"We had a woman cinematographer which was really cool, very infrequent. It's a man's world (on) those sets and I don't think it was always easy for her, although she was heroic and fantastic.
"I think it is going to change and it is going to get better.
"I know my (female) friends' lives are so interesting and their lives often aren't reflected in the way that we see women on screen. But now things are changing, we get to tell those stories and have those stories told to us."
Bening isn't the only actress over 50 to feature in Film Stars Don't Die in Liverpool - there's a treasure trove of female British legends including Vanessa Redgrave, Frances Barber and Dame Julie Walters.
In one scene, tension bubbles over as Barber - playing Gloria's sister - snipes at her successful sister.
It's the only scene Barber appears in.
"Frances is amazing, she totally steals the scene - I'm a huge admirer, that's so hard to do. It's like jumping on a moving train," says Bening.
"Vanessa was doing Richard III on stage at the time that we were shooting the film so we got her on a Sunday, her day off.
"She shows up at dawn, she had a long day and she was marvellous. I definitely had that moment - 'I'm acting with Vanessa Redgrave, this is really happening!'"
And Dame Julie?
"She is everything - I love her, she's brilliant and she is one of those people - she completely lives up to every expectation you might have, she's lovely and such fun."
Sexual violence
Inevitably, the conversation turns to a Hollywood hot topic - Harvey Weinstein and the claims against him of sexual harassment or assault from a large number of women - allegations he has denied.
Like many others, Bening said she didn't realise the extent of his behaviour.
"Harvey was known as being a bit boorish but I certainly didn't know this was going on to the degree that it was and it's great that these women have come forward, I really respect them.
"Maybe culturally this means things will change."
She adds: "It was fascinating when I was at the Venice Film Festival earlier this year. I saw 21 films, many of them... had to do with sexual violence towards women, physical violence towards women, emotional violence towards women. We just showed up to watch movies!
"It wasn't always the subject of the film - in many cases it was - but then there were other films in which it was peripheral to the story.
"It's a constant, so now our awareness is so much greater."
Film Stars Don't Die in Liverpool is out in the UK on Thursday 16 November.
Follow us on Facebook, on Twitter @BBCNewsEnts, or on Instagram at bbcnewsents. If you have a story suggestion email entertainment.news@bbc.co.uk.