'Shame on you!' Harry fruit throwers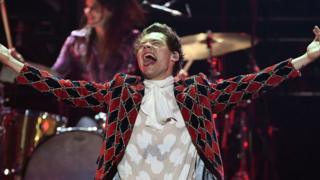 Harry Styles gets pelted with some suitably-named fruit but it's better luck for Selena Gomez as she's named woman of the year. Bob Dylan's Nobel Prize acceptance speech gets turned into a book and there's a new arcade game style Gorillaz music video, as well as a fresh live track from Noel Gallagher. Plus we want your best supermarket music puns as Sainsburys launch a record label and more in Music News LIVE.
Read moreby TAPPING HERE.