Now computers are writing perfectly acceptable pop songs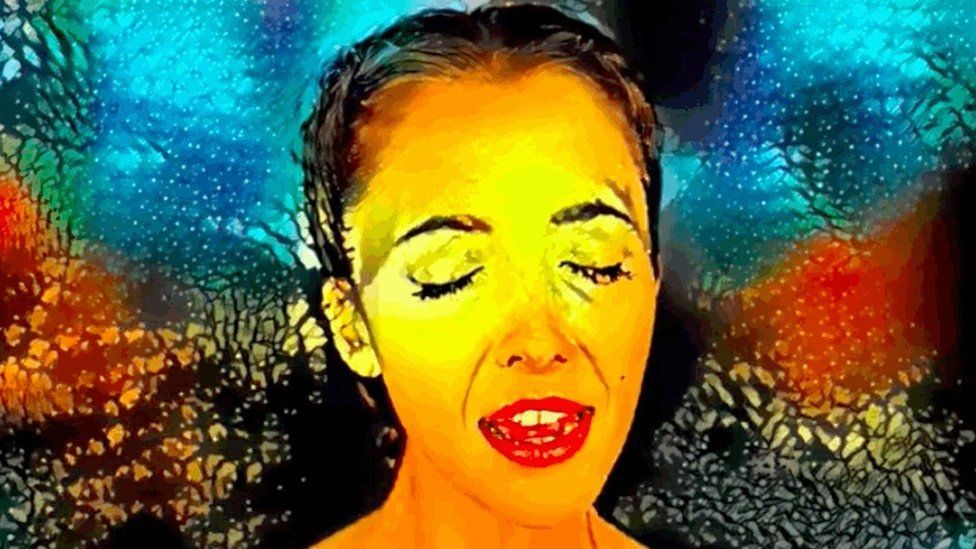 "Ugh," my dad used to grunt when I switched on Radio 1 . "This music sounds like it was written by a computer".
It's a criticism that's been levelled at synthpop for years. But what if it was true?
Taryn Southern, a YouTube star and content creator, has just released a song she wrote with the help of artificial intelligence.
Called Break Free, it's a brooding ballad that wouldn't sound out of place on the Hunger Games soundtrack.
Southern wrote the lyrics and melody, but the backing track was built by her laptop, after she punched in a number of settings for the song's mood, tempo and instrumentation.
"My new collaborator is not human," she grins. "It's an AI algorithm".
As a YouTuber, Southern is used to adapting new technology, and her interest in AI was sparked by an article on The Verge, describing how programmers at Sony had fed the Beatles' back catalogue into a computer and urged it to write a new Lennon-McCartney track.
The result may have been hilariously naff, but it prompted the headline: "This AI-written pop song is almost certainly a dire warning for humanity."
Southern was less sceptical.
"I'm a naturally curious person," she says. "So I did some research."
Last January, she started downloading open-source programmes which promised to write songs from scratch.
"Most of these algorithms work by ingesting a large amount of data from a certain genre, so the AI can learn the 'rules'," she explains.
"What chord structures are most common, that sort of thing."
Pulling out her laptop, she fires up one of the programmes. We ask it to write a Reggae song, using Scott Joplin's The Entertainer as inspiration.
The result is… well, as terrible as the description sounds. But there's a recognisable bounce to the bassline, and a distinct progression from intro to verse to chorus.
Southern admits it takes a lot of tinkering to get a decent song out of the software.
"It requires a fair amount of human collaboration. You can't just press a button and create magic."
Indeed, she's been collaborating with companies who make the software - including a startup called Amper Music, IBM's Watson, platform and Google's Magenta - helping them improve, and even "hacking" the composing tools herself.
Less than a year since she started, Southern has an EP of songs ready for release; and plans to have an album - I Am AI - available next year.
"There are some awesome new toys coming out that I really wanted to include," she says.
Earlier this week, Southern performed Break Free live for the first time at the WebSummit in Lisbon, Portugal.
It received an enthusiastic welcome from the audience of tech-heads and coders. But what have other musicians made of her experiments with AI?
"It's totally split down the middle," she says.
"Half of them have been very interested in learning about it; while other ones have said, 'Why are we playing around with this stuff. It's going to be take our jobs.'"
Unsurprisingly, Southern isn't swayed by that argument. She says AI is "just a tool" like a drum machine or synthesizer.
"The reality is that humans adapt. It's the tools that become irrelevant."
"It's the heart that makes the music," she insists, directing me to a video on her YouTube channel called Voices In My Head.
"On that video, the music was created by artificial intelligence. But the message was human - and a deeply personal one at that."
"I think people will find a way to embrace it. It's inevitable."
But she does foresee legal issues over who owns the songs created by AI.
"With my song Break Free, I actually gave Amper, who made the AI, some of the back-end royalties. I felt that was appropriate.
"They composed the song, it's just there was a heavy amount of arrangement afterwards.
"So these questions are coming up and I'm doing my best to figure it out in a way that is favourable to artists."
Related Internet Links
The BBC is not responsible for the content of external sites.