Ed Sheeran picks up MBE from Prince Charles at Buckingham Palace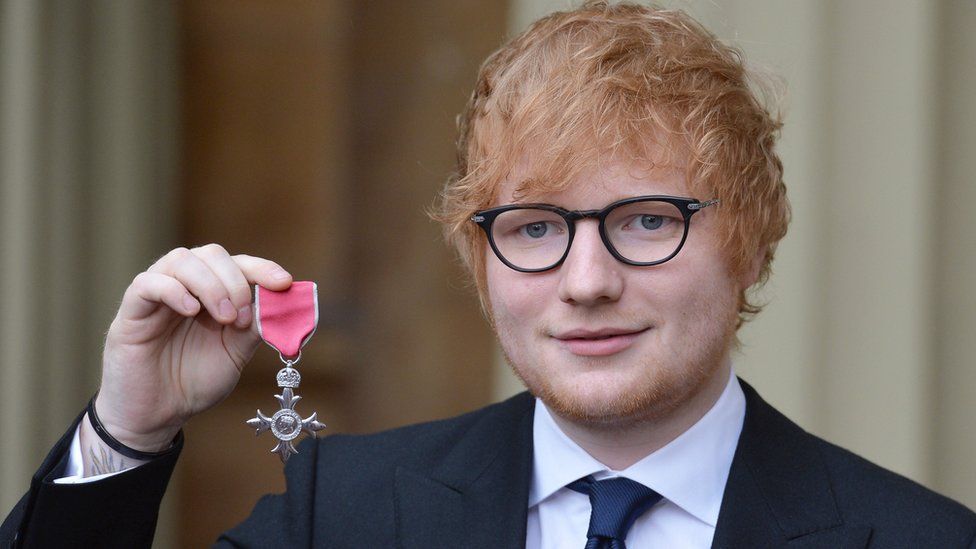 Ed Sheeran has picked up his MBE from Prince Charles at Buckingham Palace - and said he would be up for performing at the forthcoming royal wedding.
The pop star was awarded his gong for services to music and charity.
He said he hadn't been asked to perform at Prince Harry and Meghan Markle's wedding. But asked by reporters whether he would do so if invited, he replied with a grin: "Yeah, why not."
The singer said the Prince of Wales was impressed by the fact that he is playing a gig in New York on Friday, one day after the investiture ceremony.
"He was asking me if I was still selling lots of records and I told him I've got a concert in New York tomorrow, and he was quite surprised I was flying after this," Sheeran said.
He also said he was thinking of his grandfather Bill.
"My grandfather was a massive royalist," he said. "He had all the commemorative plates and stuff, and he died on this day four years ago, so it's actually quite a nice full circle thing, I guess he'd be pretty proud."
Asked about the secret of his success, Sheeran played down his achievements, saying: "I think it's persistence.
"I don't have a vast amount of talent compared to other people, I think talent is like 30% of it and persistence, drive and self belief are the other ones, which I guess are all the same thing."