Royal Court theatre scraps play after harassment complaint against director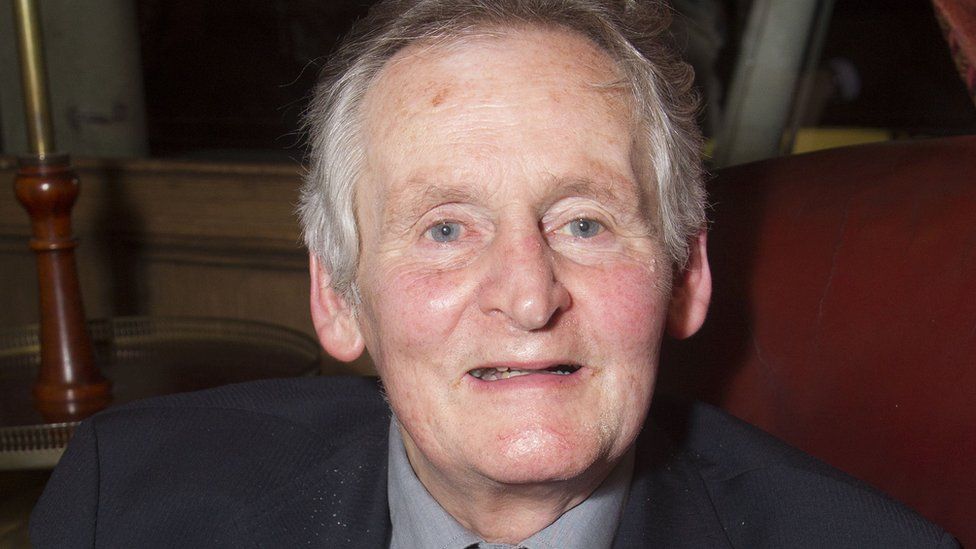 London's Royal Court theatre has cancelled a play after allegations that its co-director Max Stafford-Clark made inappropriate sexual comments to staff.
The theatre has co-produced a new version of Rita, Sue and Bob Too by Andrea Dunbar, which has toured the UK.
It was due to reach the London venue in January, but the theatre said its "themes of grooming and abuses of power on young women" aren't appropriate.
Stafford-Clark apologised in October for "any inappropriate behaviour".
Before starting Out Of Joint, he was artistic director at the Royal Court from 1979 to 1993.
In recent months, The Royal Court has been at the forefront of tackling sexual harassment and abuse in the theatre world.
In a statement released on Wednesday, the Royal Court and Out of Joint said: "The departure of Max Stafford-Clark from Out of Joint and the recent allegations in the media have coincided with the Royal Court's response to the spotlight on our industry and the rigorous interrogation of our own practices.
"On our stage we recently heard 150 stories of sexual harassment and abuse and therefore the staging of this work, with its themes of grooming and abuses of power on young women, on that same stage now feels highly conflictual."
The play opened in September at the Octagon theatre in Bolton, which was also a partner in the co-production.
In October, a spokesperson for Stafford-Clark told The Guardian the director had suffered from pseudobulbar palsy and "occasional disinhibition" since a stroke and brain injury in 2006.
A statement said: "Mr Stafford-Clark's occasional loss of the ability to inhibit urges results in him displaying disinhibited and compulsive behaviour and his usual (at times provocative) behaviour being magnified, often causing inappropriate social behaviour.
"Whilst this is an explanation it isn't an attempt to dismiss his behaviour and he apologises for any offence caused."
Related Internet Links
The BBC is not responsible for the content of external sites.