Juno star Ellen Page marries partner Emma Portner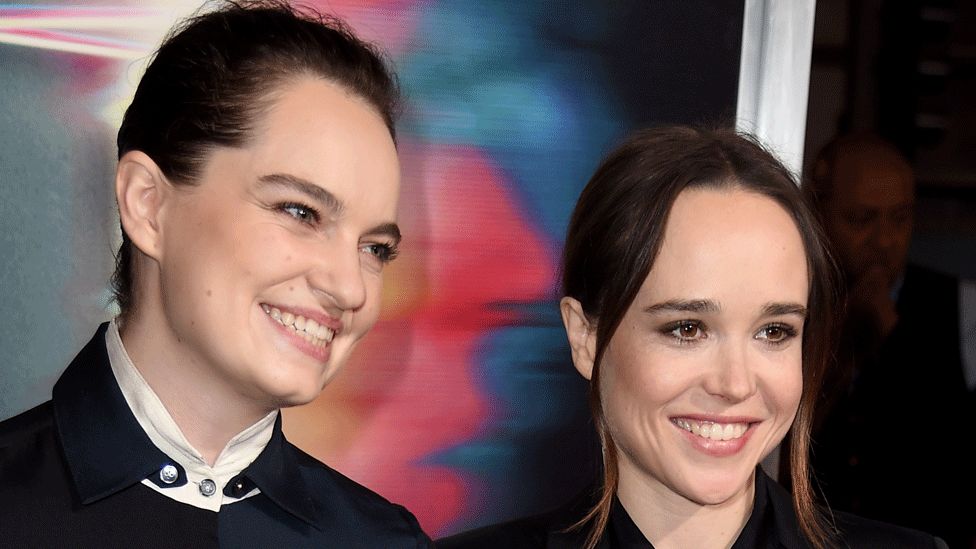 Juno star Ellen Page has married her partner Emma Portner.
The actress shared the news on Instagram with a series of photographs, including one with their hands touching as they display their wedding rings.
The post was captioned: "Can't believe I get to call this extraordinary woman my wife."
Portner, who is a dancer, also shared the pictures, along with another photo of her kissing Page's hand while they are hugging.
The BBC is not responsible for the content of external sites.
Page came out in 2014 when she addressed a conference on teenage homosexuality hosted by the Human Rights Campaign, which lobbies for the rights of those in same-sex relationships.
"I am here today because I am gay," she said, prompting a standing ovation.
Her voice trembling, she said: "I suffered for years because I was scared to be out.
"My spirit suffered, my mental health suffered and my relationships suffered. And I'm standing here with all of you on the other side of that pain."
The Canadian actress was nominated for an Oscar for Juno in 2008 and has also starred in films such as X-Men: Days of Future Past, Inception and the reboot of Flatliners.
Portner manages and directs her own New York-based contemporary dance company.
In 2012, American Dance Awards named her young choreographer of the year.
She performed and choreographed Justin Bieber's Life Is Worth Living video and also worked on his Purpose World Tour.
Related Internet Links
The BBC is not responsible for the content of external sites.