France Gall, French singer who shot to fame in 1960s, dies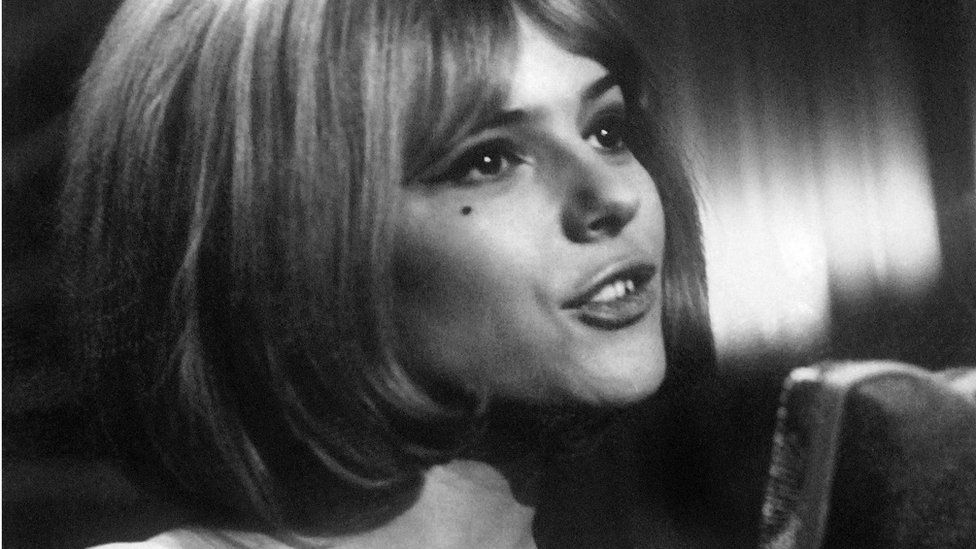 French singer France Gall, who rose to pop fame in the 1960s, has died at the age of 70 after suffering from cancer for two years.
She was taken to hospital near Paris last month for a severe infection.
Gall won the Eurovision Song Contest in 1965 representing Luxembourg with the song Wax Doll, Rag Doll (Poupée de cire, Poupée de son).
She enjoyed more international success in 1987 with her tribute to jazz legend Ella Fitzgerald, Ella, Elle l'a.
Gall was born in October 1947 into a musical family - her father was singer and songwriter Robert Gall, who penned songs for music legends Edith Piaf and Charles Aznavour, among others.
She was known for her childish smile and sweet voice and, in the words of Le Figaro website, "embodied the emancipation of French girls in the post-war era". Her career spanned 50 years and Culture Minister Françoise Nyssen described her as "a timeless icon of French song".
She was just 16 when her first single, Don't Be So Stupid (Ne Sois Pas Si Bête), sold some 200,000 copies.
But it was Gall's Eurovision victory with Poupée de cire - written by Serge Gainsbourg, one of the biggest figures in French popular music - that helped catapult her to fame and make her a star on France's Yé-yé (yeah yeah) pop scene, so-called because of its nod to English music at the time.
Her death comes a month after the loss of another giant of French music, Johnny Hallyday - widely seen as the leader of the Yé-yé singers.
Gall's collaboration with Gainsbourg later came under scrutiny, however, after she admitted she had been too young to fully understand the double meanings of some of his songs.
One of her biggest hits was Les Sucettes (Lollipops), which tells the story of a girl who is "in paradise" every time "that little stick is on her tongue".
Once she realised its full meaning, Gall refused to perform the song and vowed never to work with Gainsbourg again.
Her 1987 album Babacar, which included her tribute to Ella Fitzgerald, saw her shoot to international fame.
There has been an outpouring of tributes to the singer on social media.
Eurovision praised Gall's contribution to the contest and credited her winning entry as being the first pop song to win the show.
The song "had a significant impact on the musical style of songs that were entered into the contest in the years that followed," it said in a statement.
French President Emmanuel Macron tweeted: "She leaves behind songs that everyone in France knows and set an example of a life devoted to others."
Gall had previously been diagnosed with breast cancer in the mid-1990s, not long after the death of her husband and fellow singer Michel Berger at the age of 44 in 1992. He had written the music and lyrics for her Babacar album.
She retired from her music career following the death of the eldest of her two children, Pauline, from cystic fibrosis in 1997. Gall spent the final years of her life working on various humanitarian projects.