Teletubbies' Tinky Winky actor Simon Shelton dies aged 52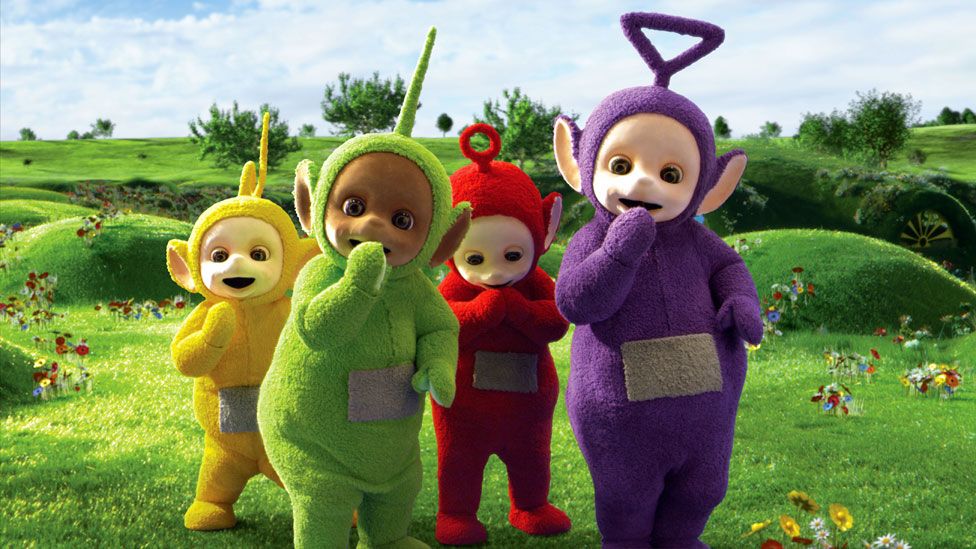 Tributes have been paid to actor Simon Shelton, best known for playing purple Teletubby Tinky Winky, following his death at the age of 52.
Actress Emily Atack said her "wonderful uncle" had been "taken so suddenly" and was "the kindest and most talented man you could ever wish to meet".
Shelton took over the role of handbag-carrying Tinky Winky after original actor Dave Thompson was sacked in 1997.
Other roles included The Dark Knight in children's TV show Incredible Games.
The BBC is not responsible for the content of external sites.
According to the actor's son Henry, Shelton - who was also known as Simon Barnes - died on 17 January.
The original Teletubbies ran on the BBC from 1997 to 2001 and spawned a number one single, called Teletubbies say 'Eh-oh!', in December 1997.
Speaking in 2008, Shelton said he had little inkling Teletubbies would be the success it was when he was cast as Tinky Winky.
"I didn't know it would be as big as it was, but I did know as soon as I started working on it that it had something special," he said.
The original Teletubbies series was watched by around one billion children in more than 120 countries in 45 languages.
Shelton, a father of three, lived in Ampthill in Bedfordshire.