Elton John to make statement on future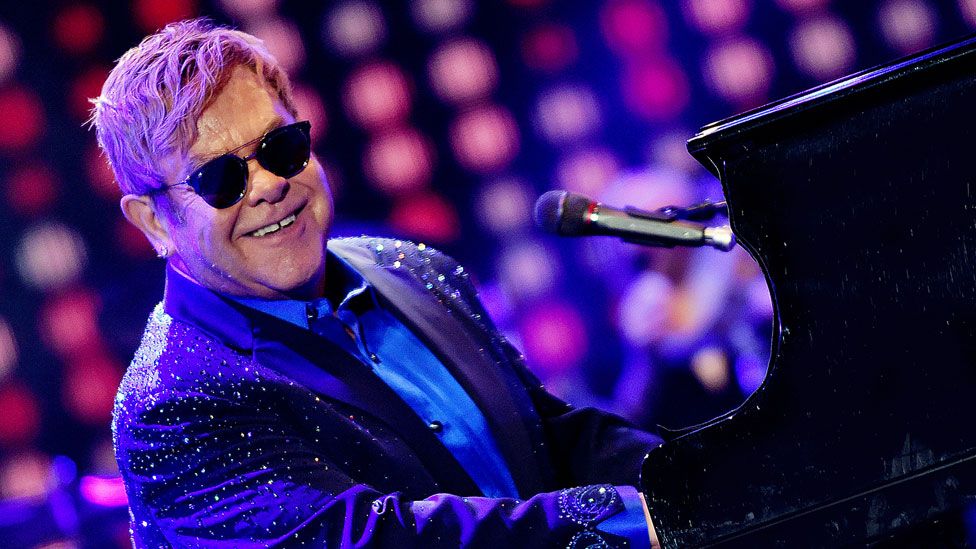 Sir Elton John is set to make an announcement about his future career at a press conference on Wednesday.
The star is expected to reveal plans for a new venture after his Las Vegas residency ends in May after six years.
His representatives would not confirm the report before the press conference, which will take place simultaneously in New York and London.
'Finally decided my future lies...'
Sir Elton has sold more than 300 million records over his career and is one of the world's most in-demand live performers.
Last year, he was forced to cancel nine shows in Las Vegas and California because of a bacterial infection he contracted during a South American tour.
Sir Elton's management said the "potentially deadly" infection forced him to spend two nights in intensive care in April and to cancel concerts in the US.
However he played 87 shows throughout 2017, including dates in Europe and Australia, as well as his demanding Las Vegas show, The Million Dollar Piano.
He also appeared as himself in action movie Kingsman: The Golden Circle last year.
The star is due to perform a duet with Miley Cyrus at Sunday's Grammy Awards. He will also host a special concert in his honour at Madison Square Garden on Tuesday, with guest stars including Sam Smith, Chris Martin, Kesha, John Legend and Keith Urban.
He is currently working on a Broadway musical based on The Devil Wears Prada, as well as the live action version of Disney's The Lion King and the animation Sherlock Gnomes, produced by his own production company.
Visitors to Sir Elton's official website are currently being met with a countdown to Wednesday's press conference, and the words "I've finally decided my future lies..." - a reference to lyrics from his hit Goodbye Yellow Brick Road.
The announcement was preceded by a stunt at London's Kings Cross Station, where fans could sit at a grand piano and play alongside an "augmented reality" Sir Elton.
That, combined with the fact that Wednesday's press conference takes place at YouTube's headquarters, suggests there will be a tech aspect to the star's announcement.
A teaser on Sir Elton's Twitter feed featured video of his career-making shows at the Los Angeles Troubadour in 1970, with the text "a wrinkle in time, past meets present".
But while the star may be plotting his final world tour, it is unlikely he will stop playing live altogether.
"Some people relish the idea of a retirement where they do nothing [but] for Elton that would be purgatory."
However, he added: "I think given our commitments to our kids and our family - and now our boys are nearly seven and five and at that point where they need you present more than ever - it's important we're there to support them. So that will have an impact on what we do."