Is Lorde criticising the Grammys?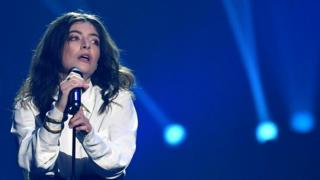 Lorde has highlighted the Grammys' lack of recognition for female artists in a full-page newspaper advertisement.
The star attended Sunday's ceremony, where only 17 of the 86 winners were women, or female-fronted acts.
Grammy president Neil Portnow provoked further criticism by saying women needed to "step up" if they wanted recognition.
In her letter, Lorde thanked fans "for believing in female musicians," adding: "You set a beautiful precedent."
Although she did not directly criticise the awards, the statement could be read as a response to the controversy.
The 21-year-old added she'd seen "a lot of crazy wonderful things" at the ceremony, saying she "almost cried" after meeting Stevie Nicks and noting that "Jay-Z's hands are really soft".
The pop star had already been dragged into the debate over female representation at the Grammys when it emerged she was the only album of the year nominee who was not invited to give a solo performance.
According to Variety magazine, the pop star was asked to perform with other artists - possibly as part of a tribute to the late Tom Petty - but declined the offer.
Following the ceremony, she appeared to address that rumour with a tweet saying: "If you're debating whether or not I can murder a stage... come see it for yourself."
The Grammys has been criticised for the lack of recognition for female artists, after several groundbreaking, critically-adored albums were shut out.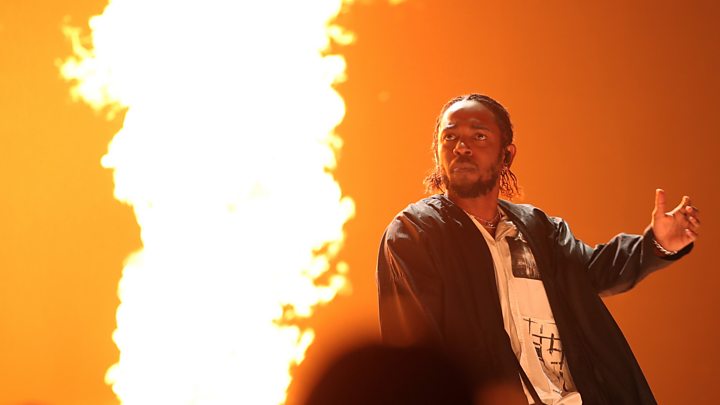 Confessional R&B star SZA, who went into the ceremony with five nominations, left empty-handed; while Kesha, whose album Rainbow is a powerful document of surviving emotional and physical abuse, was trumped by Ed Sheeran in the pop categories - despite giving what many declared to be the night's key performance.
Asked about the gender imbalance, Portnow said: "[Women] who want to be musicians, engineers, producers, and want to be part of the industry on the executive level [need] to step up."
Condemnation came swiftly.
"Women in music don't need to step up. Women have been stepping up since the beginning of time," said Pink, who performed at Sunday's ceremony.
"Stepping up, and also stepping aside.
"When we celebrate and honour the talent and accomplishments of women, and how much women step up every year, against all odds, we show the next generation of women and girls and boys and men what it means to be equal."
Nine-time Grammy winner Sheryl Crow added: "Who will young girls be inspired by.... when most every category is filled with men? I'm not sure it is about women needing to 'step up'."
Lou Taylor, Britney Spears' business manager, put it more bluntly, saying Portnow "needs to pull [his] head out of his ass".
'Women face barriers'
Portnow later apologised for his comments, saying the phrase "step up" had been taken out of context, and did not "convey my beliefs".
"Our industry must recognise that women who dream of careers in music face barriers that men have never faced," he continued. "I regret that I wasn't as articulate as I should have been in conveying this thought."
"I remain committed to doing everything I can to make our music community a better, safer, and more representative place for everyone."
However, even his apology attracted criticism.
"Neil Portnow and the Academy are the ones who need to step up," added Marcie Allen, a 24-year industry veteran. "Women stepped up creatively big time in the past year - just look at Lorde, Kesha, SZA, St. Vincent, Taylor Swift, Pink, Cardi B.
"It's nice to see a lot of these accomplishments recognized in the nominations but it feels like there's something else holding women back structurally from succeeding in the music business," she added, pointing out there were only two female CEOs at major record labels.
"The bottom line is, you have to lead by example," she concluded. "Literally no one asked for two very long segments [at the Grammys] featuring Sting and Shaggy that could have been given to Lorde or Kelly Clarkson or several other female artists who received nominations.
"They need to show the industry that those female artists and producers and executives are stepping up - but we need to be given an equal opportunity."
Follow us on Facebook, on Twitter @BBCNewsEnts, or on Instagram at bbcnewsents. If you have a story suggestion email entertainment.news@bbc.co.uk.