Booker offers 'golden' prize in 50th anniversary year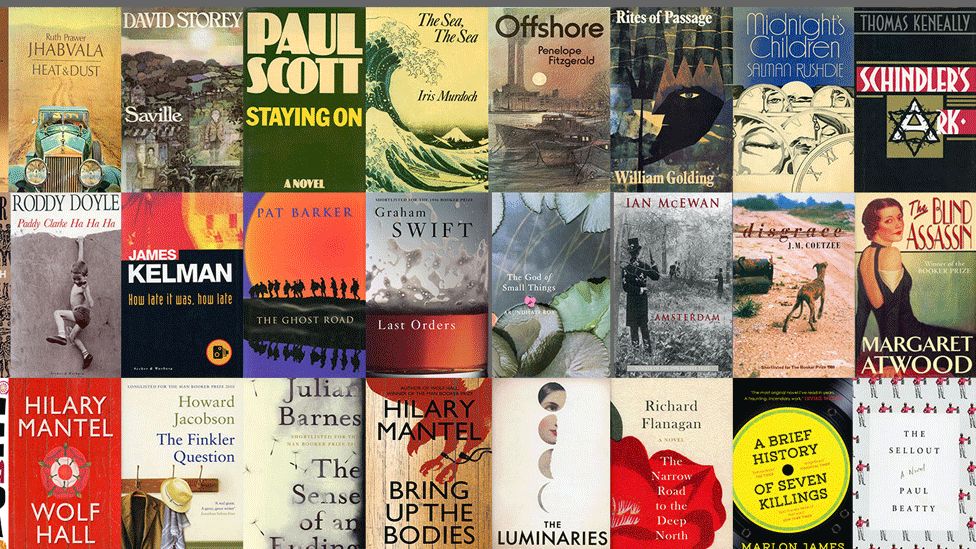 A special award to mark the 50th anniversary of the Booker Prize is being launched to find the best winner from the last half century.
Five judges, including Hollie McNish and Simon Mayo, are each being assigned a decade and will put forward their favourite book of that period.
The public will then decide on the overall winner of the Golden Man Booker Prize out of the shortlist of five.
There are 51 books in contention, with the prize first being awarded in 1969.
The judges are writer and editor Robert McCrum, who will look at the winners from the 1970s, poet Lemn Sissay (1980s), novelist Kamila Shamsie (1990s), broadcaster and author Simon Mayo (2000s) and poet Hollie McNish (2010s).
They will each champion their selection against the other judges' choices.
Shamsie said: "It says something about the importance and reach of the Man Booker Prize that I read all the winning novels from the 1990s within months of the prize announcements - even though I was at university in America for most of that decade, with far too much reading assigned for classes to pick up very many books outside the curriculum.
"I'm hugely looking forward to returning to the Booker winners to see how similar or different it might feel to encounter them again."
The 'Golden Five' shortlist will be announced at the Hay Festival on 26 May, just a few days after the usual Man Booker Prize winner is announced on 22 May.
The five books will be put to the public vote for a month before the Golden Man Booker prize is announced at the Man Booker 50 Festival on 8 July.
Baroness Helena Kennedy, chair of the Booker Prize Foundation, said: "The very best fiction endures and resonates with readers long after it is written.
"I'm fascinated to see what our panel of excellent judges - including writers and poets, broadcasters and editors - and the readers of today make of the winners of the past, as they revisit the rich Man Booker library."
In 2008, Booker held a similar competition for its 40th anniversary.
The public then voted for Salman Rushdie's Midnight's Children, which originally won in 1981.
Related Internet Links
The BBC is not responsible for the content of external sites.