Evan Rachel Wood: Actress tells Congress about sexual abuse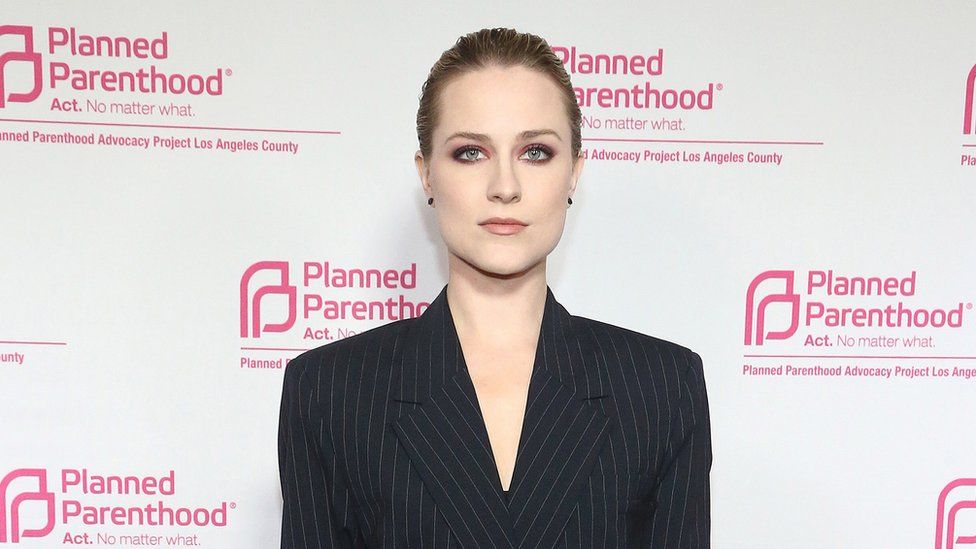 Westworld actress Evan Rachel Wood has given powerful testimony to Congress in the US about her experiences as the victim of violent sexual assault.
She said she was raped by an ex-partner while unconscious and was "mentally and physically tortured until my abuser felt I had proven my love for them".
Wood was one of three women giving evidence in support of the Sexual Assault Survivors' Bill of Rights Act.
Wood described the bill as a "safety net that may help save someone's life".
The actress, 30, is known for playing Dolores Abernathy as well as roles in Mildred Pierce and Thirteen.
The abuse included "sick rituals of binding me up by my hands and feet", after which she would be "beaten and told unspeakable things", she said.
"My self esteem and spirit were broken. I was deeply terrified and that fear lives with me to this day."
'I thought I was going crazy'
Wood told the committee that what happened in the aftermath of a rape was "a huge part of the conversation that needs much more attention".
She said: "So often we speak of these assaults as no more than a few minutes of awfulness, but the scars last a lifetime. Even though these experiences happened a decade ago, I still struggle with the aftermath.
"Seven years after my rapes - plural - I was diagnosed with long-term PTSD, which I had been living with all that time without knowledge about my condition.
"I simply thought I was going crazy."
The Sexual Assault Survivors' Rights Act establishes statutory rights for survivors and has been passed at federal level.
But Wood and other campaigners want it to be applied in all 50 states of the US. It has currently been passed in nine.
The actress said she wanted to use her position as "an artist, survivor, mother and advocate to bring a human voice to the population of 25 million survivors in the US who are currently experiencing inequality under the law and who desperately need basic civil rights".
Wood added: "This bill is just one step in the right direction of setting the bar higher for what's right and what the standard will be that we set for society."
She sat alongside Amanda Nguyen, chief executive of civil rights organisation RISE, and Rebecca O'Connor, who is president of anti-sexual violence organisation RAINN.
They are campaigning for victims to have access to sexual assault counsellors, fair and efficient rape kits and clear explanations of their rights.
The bill would also lead to an establishment of a task force to represent communities of different ethnic backgrounds and sexualities.