'The Archers made me realise I was a victim of domestic abuse'
By Sarah Bell
Victoria Derbyshire programme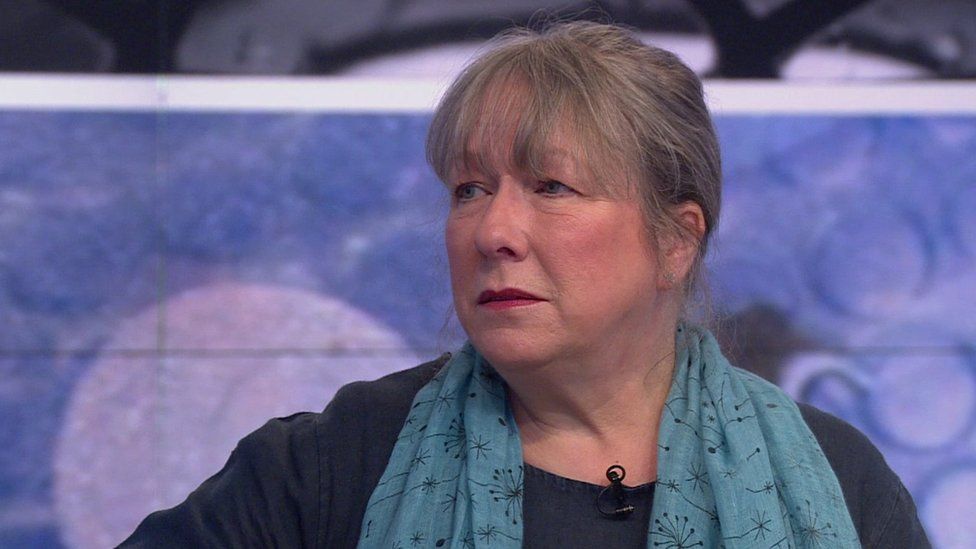 A high-profile domestic abuse storyline on The Archers in 2015 encouraged many other victims to seek help. One woman has told the BBC's Victoria Derbyshire programme she only realised she had been in a controlling relationship when she listened to the BBC Radio 4 serial.
"The first time I realised what was happening to Helen, I felt something fall inside - your insides turn to water, because it was so familiar, just exactly the way it is," says Helen Walmsley-Johnson.
The plot on The Archers depicted the gradually unfolding abuse of Helen Titchener by her controlling husband, Rob.
It was praised for its realism by domestic violence charities, who credited it with fuelling a rise in calls to the national domestic violence helpline by almost a fifth.
Ms Walmsley-Johnson says she did not know how to describe what had happened to her 10 years earlier until she heard the story and realised the similarities with her own life.
"The whole love thing, sweeping you off your feet and charming the socks off you, happens very quickly," she says.
"The control part comes in very slowly underneath all that. So by the time that's getting a grip on you, you are completely head over heels in love. It's a distorted version of a normal relationship."
Controlling or coercive behaviour in an intimate or family relationship became a criminal offence in England and Wales three years ago, and more recently in Scotland. It carries a maximum sentence of five years in prison.
Ms Walmsley-Johnson met her boyfriend Franc - not his real name - when she was a single mum living with her three children, juggling several jobs.
A friend set them up on a blind date, as she knew Ms Walmsley-Johnson was going through a tough time.
Very quickly they were an intense relationship, which was a welcome diversion from the everyday stresses of her life.
Before long he began to tell her things like not to walk around in bare feet and make little suggestions which she says she felt she had to go along with.
But it was when she moved in with him that she says his possessive jealousy started to come out.
"He was controlling, even turned violent - by that time - had moved me in with him, he was controlling me all the time, I had no independent thought by then," she says.
Franc would stand outside a restaurant where she was eating with friends, watching her and calling her, even though he had said she could go, she recollects.
Ms Walmsley-Johnson, who has now written a book about her experience, said he did not like her friends or family and when she looked back through her diary she was struck by how many events she had cancelled.
"Coercive control sucks the life out of you - the violence is very sparing - but they do now and again as they need you to know that they can if they chose to. So that threat is always hanging over you," she says.
The relationship ended several years ago after he lost his job and moved abroad.
She urged any women who thought they were in a similar relationship to call Refuge or Women's Aid.
"It's not easy as you're being watched all the time and you will probably need to have several goes at it to be able to articulate it," she says.
"The whole way it works is you're controlled into silence. And it's the shame of it. It's happened to you. It's not your fault at all.
"It's very, very hard to actually say the words that I was in this kind of relationship, this is what happened to me and this is what he did to me. It's humiliating and shaming and you feel guilt."