Jo Min-ki: South Korean actor found dead after #MeToo allegations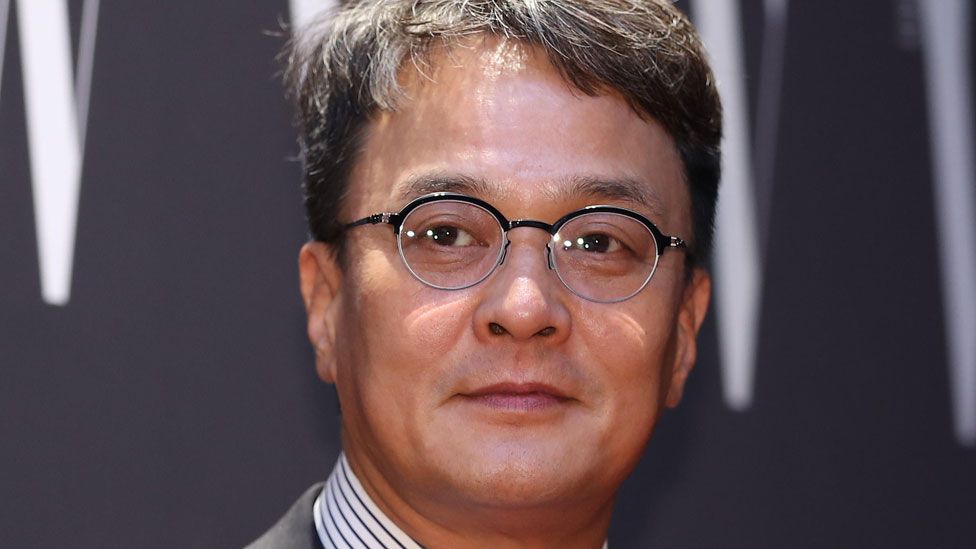 South Korean actor Jo Min-ki, who had been accused of sexually assaulting at least eight women, has been found dead.
The allegations emerged last month, mostly from students at a university where he taught drama, and came amid a #MeToo movement in the country.
Jo's body was found in the basement of the building where he lived in Seoul.
The 52-year-old was due to be questioned by police next week. He mainly had roles in TV shows, but also appeared in a number of films.
The actor initially denied wrongdoing, but released a statement on 27 February apologising to his accusers.
"Everything is my fault, and I am the one to blame," he said. "I am deeply sorry to all the victims for the pain I've caused, and from here on out, I will not avoid the social and legal consequences of my mistakes."
He was a veteran of stage and screen, having made his theatre debut in 1982.
He won a string of awards for TV performances in the 1990s and 2000s, and appeared on a reality programme about famous fathers and their teenage daughters.
He joined Cheongju University's drama department in 2010 but was fired in February when allegations of raping and harassing students came to light.
After his victims spoke out, he was edited out of the TV drama Children of the Small God and replaced by Lee Jae Yong, and had his contract terminated by his agency.
South Korea's growing #MeToo scandal
Jo is one of the a string of high-profile figures to have been accused of sexual misconduct in South Korea in recent weeks.
Allegations began to emerge in January, after a female prosecutor publicly spoke out about being groped by a senior male colleague.
Award-winning film director Kim Ki-duk has since been accused of rape by an actress. He has said he was only involved in "consensual sexual relationships".
Poet Ko Un, who has previously been tipped for the Nobel Prize for Literature, has been accused of abuse by a fellow poet. He has denied the allegations.
Beyond the arts, a politician once tipped as a presidential contender resigned this week after his secretary publicly accused him of repeatedly raping her.
Ahn Hee-jung, the governor of South Chungcheong province, apologised and said he would co-operate with an investigation.
His former aide, Kim Ji-eun, said the #MeToo campaign, sparked by the widespread allegations of sexual abuse in Hollywood, had given her the courage to come forward.