Royal Opera House ruling will have a 'profound impact' on orchestras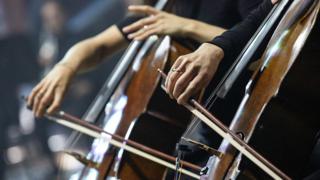 Musicians could be required to wear earplugs "at all times" following a landmark ruling on hearing loss.
In the first case of its kind, viola player Christopher Goldscheider claimed he suffered hearing loss while playing at the Royal Opera House in 2012.
A High Court judge ruled on Wednesday that the company had been in breach of regulations regarding noise at work.
The verdict has "profound implications" for the future of live music, said the umbrella body for British orchestras.
"It effectively says an orchestral workspace is no different from a factory," said Mark Pemberton, director of the Association of British Orchestras.
"What it says is that musicians will need to be wearing their hearing protection at all times.
"It has hammered the square peg of these regulations into the round hole of the beautiful music that orchestras and opera companies produce on a daily basis," he told BBC Radio 3's In Tune.
Asked what the impact would be for concert-goers and musicians, Pemberton said it was "too early to say".
"Our priority is to find a way in which we can be sure that the great music that our members are putting on is going to continue and be unimpaired."
The Musicians' Union told the BBC it was still absorbing the implications of the ruling.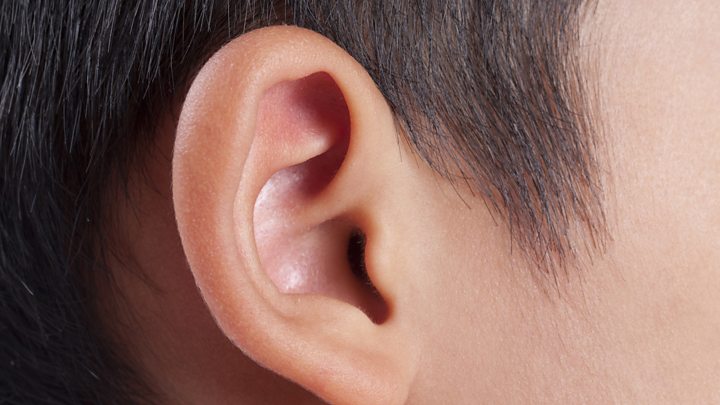 Goldscheider, 45, from Biggleswade, Bedfordshire, took up the viola at the age of five and studied music in Prague and the UK. He has played on stage with Kylie Minogue and the Three Tenors.
The musician says he suffered "acoustic shock" during a rehearsal of Wagner's Die Walkure (The Valkyrie) in 2012, where the noise levels exceeded 130 decibels, roughly equivalent to that of a jet engine.
His hearing was irreversibly damaged, despite wearing ear plugs.
At the High Court on Wednesday, Mrs Justice Nicola Davies ruled in Goldscheider's favour saying there was "a clear factual and causal link" between the noise levels and the musician's hearing loss.
She noted that the Control of Noise at Work Regulations "recognise no distinction as between a factory and an opera house".
If the Royal Opera House had "complied with its statutory duty the claimant would not have been exposed to the level of noise which he was," she concluded.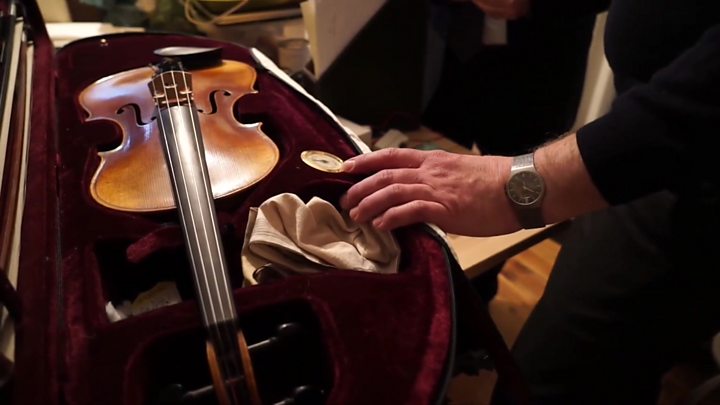 The Noise at Work Regulations came into force in 2006, with a two-year delay for the music and entertainment industries, allowing them time to draw up specific guidelines for live music.
Introducing those guidelines, the Health and Safety Executive said "the loudest pieces may be played less often" - making specific reference to Wagner's thunderous operatic works.
"The Royal Opera House for example will still do the Ring Cycle, but schedule the performances to allow the musicians recovery time in what is anyway a physically demanding work," it said in a "myth-buster" document published in 2007.
The guide offered suggestions regarding "orchestra layouts and elevating the brass so that they can be heard without having to play through five rows of fellow musicians".
Goldscheider's solicitor Chris Fry told the court that, despite that, his client had been positioned directly in front of the 18-strong brass section in the Royal Opera House's "cramped" orchestra pit.
The viola player, who says he has been forced to give up playing or even listening to music, is claiming £750,000 in lost earnings.
Damages will be decided at a later date.
Follow us on Facebook, on Twitter @BBCNewsEnts, or on Instagram at bbcnewsents. If you have a story suggestion email entertainment.news@bbc.co.uk.