Paddy McGuinness tells parents of autistic children: 'Don't give up hope on holidays'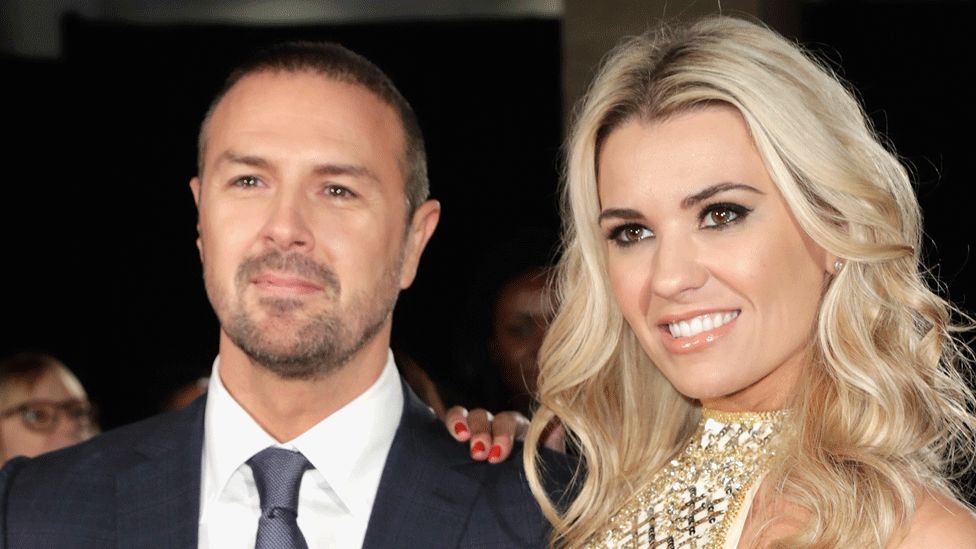 Paddy McGuinness is encouraging parents who have children with autism to not "give up hope on holidays".
The Take Me Out presenter revealed he and wife Christine had finally managed a holiday after four and a half years.
"Being parents with autistic children, for us, family holidays have been a pipe dream until now.
"We managed two days there which for us is massive... we had to take so much stuff but to see our kids having fun was well worth it."
Paddy and Christine, who is a model, revealed their twins, Penelope and Leo, had autism last year. The four-year-olds are older siblings to Felicity, who was born in 2016.
Paddy's post showed pictures of not one but two cars stuffed full with pillows, bedding, luggage and pushchairs - showing the amount of organisation that had gone into arranging the two-day trip.
McGuinness's Instagram feed was soon flooded with messages from other parents who have children on the autistic spectrum.
One wrote: "That's amazing, so happy for you all... such an achievement, we have our very first holiday for a weekend away in Exeter this month with our two autistic 4-year-old twin boys, never have we been away, so I hope we have the success you guys did. Even if not we will enjoy every minute with them."
Another posted: "Fantastic... holidays for us are usually six months prep with social stories, visuals, family back-up, short videos, ear defenders, iPads and chargers at the ready.
"It's exhausting but amazing all at the same time when you see how much fun the kids have and how relaxed they can be. My lovelies both have autism but both amazing larger than life people. Glad you all had an amazing time. Family time is the best."
One post read: "Pleased you managed to get a little break. Everyday things that people take for granted are such a challenge.
"We haven't managed to venture far with our autistic son over the Easter weekend due to him being destructive and throwing things but will never give up because he may be hard work at times but he makes us smile every day. Hope you have many more holidays in the future."
Christine also posted an Easter message on Twitter featuring her three children.
Paddy and Christine are both keen to raise awareness about autism and will be attending a charity ball to raise money for the National Autistic Society later this month.
They revealed the twins had received a diagnosis last summer.
Tom Purser, head of campaigns and public engagement at the NAS, said: "We understand why Christine and Paddy are so pleased to be heading off on their first holiday with Leo and Penelope.
"Autistic adults as well as children can find unexpected changes and new places a real challenge, so organising a family holiday can take a lot of extra preparation."
"Autistic people often rely on routines to help them manage their anxiety about change, so a holiday can be a daunting prospect. But by planning ahead, using things like photos in brochures and stories about the journey, it's possible to reduce anxiety so the whole family are able to enjoy the experience together.
"We're delighted that more visitor attractions, transport companies and airports are now committed to improving their service for autistic people and their families, with many signing up to achieve our Autism Friendly Award.
"We hope many more will make the small changes so autistic people receive the same experience and warm welcome as everybody else."
Paddy found fame alongside comic Peter Kay in That Peter Kay Thing, Phoenix Nights and Max & Paddy's Road to Nowhere.