Jordan Peele to produce Lorena Bobbitt documentary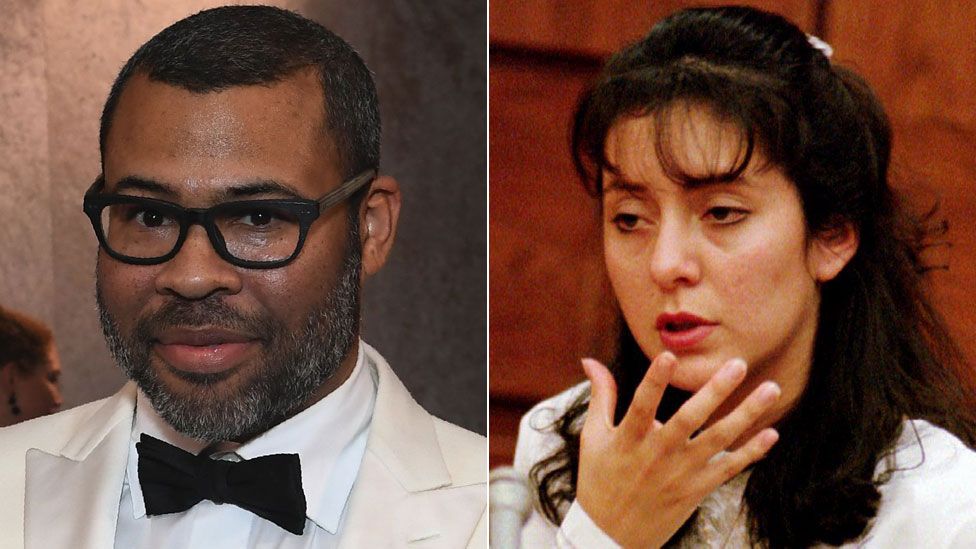 Jordan Peele, Oscar-winning director of horror hit Get Out, has confirmed his next project - a documentary series about Lorena Bobbitt.
Bobbitt made headlines around the world in 1993 when she cut off her husband John's penis in a frenzied attack.
She later claimed she was the victim of domestic abuse and was found not guilty at trial due to temporary insanity.
Peele said the four-part series, which he will executive produce, would give Bobbitt "a platform to tell her truth".
"When we hear the name Bobbitt we think of one of the most sensational incidents to ever be catapulted into a full blown media spectacle," he said in a statement.
The Amazon production, he continued, would allow Lorena, now 47, to "engage in a critical conversation about gender dynamics, abuse and her demand for justice".
"This is Lorena's story and we're honoured to help her tell it," said Peele, who won an Oscar last month for writing Get Out's screenplay.
Get Out used the story of a young black man - played by Britain's Daniel Kaluuya - meeting his white girlfriend's parents to comment on race relations.
Amazon's Heather Schuster described Peele as "a captivating voice of social critique" with whom the company was "excited" to collaborate.