BBC climate change interview breached broadcasting standards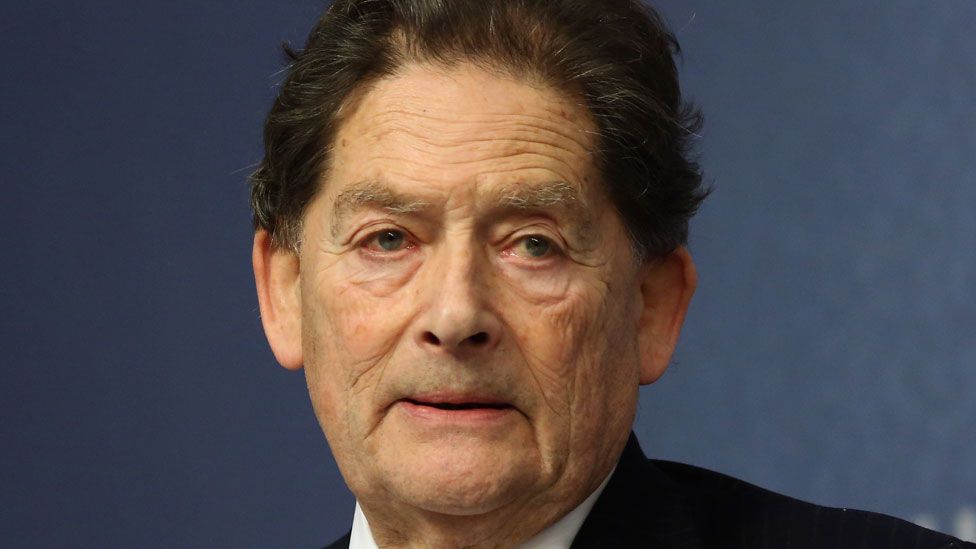 Media watchdog Ofcom has rebuked the BBC over a radio interview with climate change sceptic Lord Lawson last August.
It found that Radio 4's Today programme had breached broadcasting rules by "not sufficiently challenging" the former chancellor of the exchequer.
The BBC has admitted the item broke its guidelines and said Lord Lawson should have been challenged "more robustly".
It is the first time Ofcom has found the BBC in breach since taking over regulation of the corporation in 2017.
"Statements made about the science of climate change were not challenged sufficiently during this interview, which meant the programme was not duly accurate," said an Ofcom spokeswoman on Monday.
In the interview aired on 10 August last year, the ex-chancellor claimed "official figures" showed average world temperatures had "slightly declined".
He also claimed the UN's Intergovernmental Panel on Climate Change (IPCC) had confirmed there had not been an increase in extreme weather events for the last 10 years.
In its ruling, the broadcasting regulator ruled there was "clear editorial justification for the topic of climate change to be covered".
"However, in doing so the BBC needed to ensure that the topic was reported with due accuracy and due impartiality."
"The programme did not clearly signal to listeners that [Lord Lawson's] view on the science of climate change ran counter to the weight of scientific opinion in this field," Ofcom continued.
"In our view... the presenter should have been prepared to provide challenge and context to Lord Lawson's views as appropriate."
The Ofcom ruling follows an incident in 2014, when the BBC upheld a complaint over another Today programme interview with Lord Lawson about climate change.
After that appearance, the BBC's editorial complaints unit upheld complaints from three listeners that Today had given undue weight to his views and had conveyed a misleading impression of the scientific evidence.
"We've told the BBC we are concerned that this was the second incident of this nature, and on the same programme," said Ofcom's spokeswoman on Monday.
Related Internet Links
The BBC is not responsible for the content of external sites.