Tracey Emin was 'going to punch sexual harasser'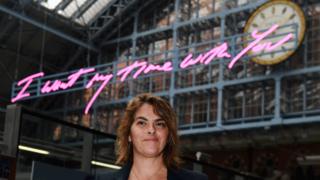 Artist Tracey Emin says "women shouldn't be ashamed to say something at the time" if they are sexually harassed or assaulted.
Emin told Radio 4's Today programme she had been harassed by a woman, saying: "I picked up my fist and I was going to punch them, it caused such a scene.
"I shouted and told everybody what the person had done much to their humiliation and embarrassment."
She added: "I don't think they will be doing it again in a hurry."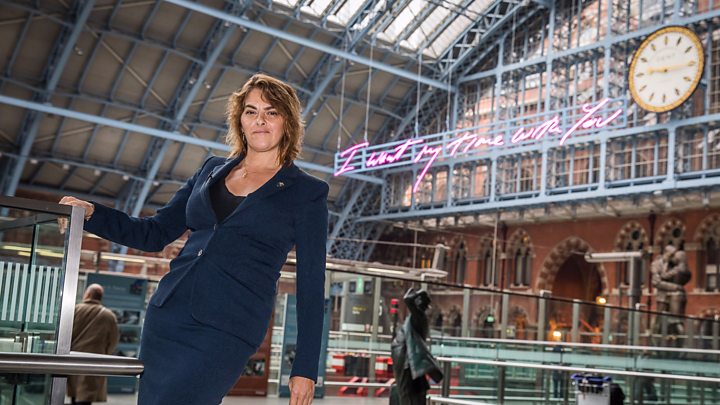 Emin, who claims to have been sexually assaulted by a woman at a party, said she wanted to make the point that it wasn't always women being harassed by men.
"Quite often everybody's making accusations and saying things about men but it happens with everybody in many, many different circumstances and people don't seem to be seeing the whole picture and that harassment is actually bullying in a lot of cases as well," Emin said.
'Demented island'
The artist has just unveiled one of her famed neon installations outside the Eurostar arrivals in St Pancras station in London.
The 20-metre sign - which reads 'I Want My Time With You' - has been hung from the building's roof.
It's the biggest text piece Emin has ever created.
She said she wanted to send both a message about "love" and one about Brexit.
"It isn't pushing people away, it isn't pushing the whole of Britain away, it isn't about Britain being demoted to some tiny demented island in the North Sea," she said.
"It's about people like me saying I'm very proud to be British and I'm very proud to be part of Europe and I'd like to stay that way."
Emin also recently placed dozens of life-size bronze birds on lamp-posts, ledges, windowsills and in doorways in Sydney's business district.
The birds are a hybrid creation, inspired by Australia's history of migration.
Follow us on Facebook, on Twitter @BBCNewsEnts, or on Instagram at bbcnewsents. If you have a story suggestion email entertainment.news@bbc.co.uk.