Helena Bonham Carter to play Princess Margaret in The Crown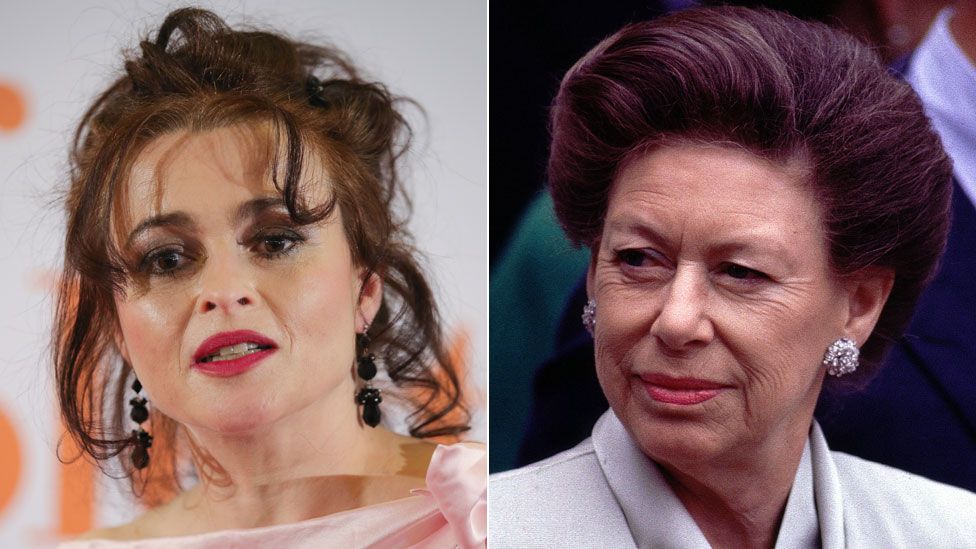 Helena Bonham Carter will play Princess Margaret in the third series of The Crown, Netflix has confirmed.
The Harry Potter and Howards End star has been linked to the part for months but has only now been officially named as Vanessa Kirby's successor.
"I'm not sure which I'm more terrified about - doing justice to the real Princess Margaret or following in [Vanessa's] shoes," she said.
"The only thing I can guarantee is that I'll be shorter."
Bonham Carter's previous royal roles include The Queen Mother in The King's Speech and The Red Queen in Alice in Wonderland.
The two-time Oscar nominee will next be seen as part of the all-star female ensemble of Ocean's 8.
Netflix has also announced that Jason Watkins will join the royal drama as Prime Minister Harold Wilson.
"I am delighted to become part of this exceptional show," said the Bafta-winning star of W1A and The Lost Honour of Christopher Jefferies.
"Harold Wilson is a significant and fascinating character in our history," he went on, adding he was "so looking forward to bringing him to life."
Olivia Colman and Tobias Menzies have already been confirmed to play The Queen and Prince Philip, who were played by Claire Foy and Matt Smith in the show's first two series.
The next series of The Crown is due to start filming this summer and will be made available to Netflix subscribers next year.
Related Internet Links
The BBC is not responsible for the content of external sites.