Biggest Weekend: Ash welcome abortion vote
By Paul Glynn
BBC Music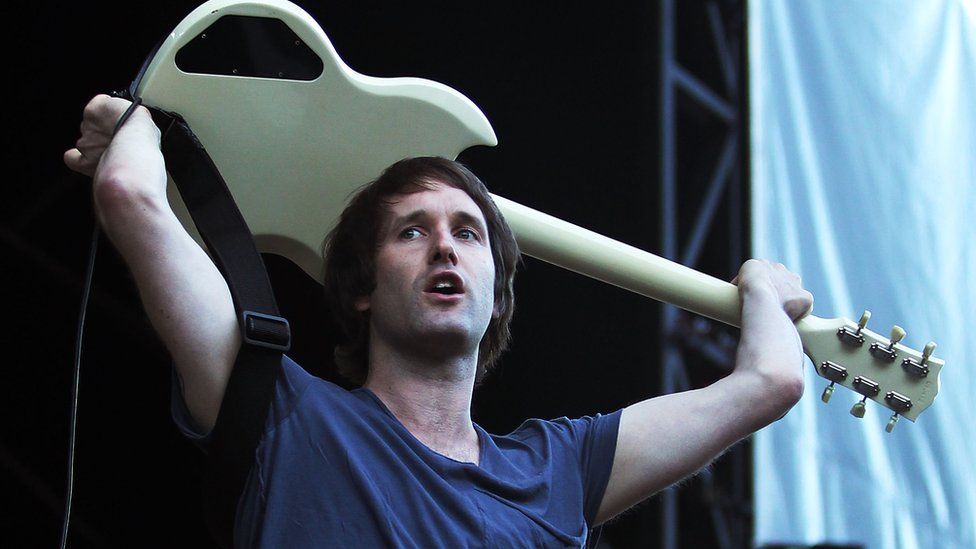 Belfast band Ash say a vote to overturn Ireland's abortion ban would be "a major step forward" that showed "attitudes are changing".
Exit polls suggest about 69% voted to repeal a part of the constitution that effectively bans terminations.
Speaking ahead of their set at The Biggest Weekend , singer Tim Wheeler said: "This looks like [it's] positive.
"Attitudes are changing and it just shows everyone's getting caught up with modern times."
"Just a landslide, it's amazing to see that positivity" said drummer Rick McMurray.
Bass player Mark Hamilton added: "I don't think anyone really has the right to tell anyone else what they can and can or can't do with their own body, so it's a big step forward."
The rock band, from County Down, are expected to play hits like Girl From Mars, Shining Light and Angel Interceptor when they play Belfast's Titanic Slipways on Saturday afternoon.
The trio took to the main stage at 16:10 BST – shortly before the official results of the referendum are announced.
Wheeler said he was looking forward to playing songs from the band's new album, Islands, alongside their classics.
"It's the start of festival season for us [and] it's definitely better when you've got something out there that people are buzzing about.
"It always adds a lot of energy to the gigs."
The Biggest Weekend, envisioned as a place-holder for Glastonbury in its fallow year, is taking place in Swansea, Perth and Belfast, with Coventry joining the action on Sunday.