Val Kilmer set to make return in Top Gun: Maverick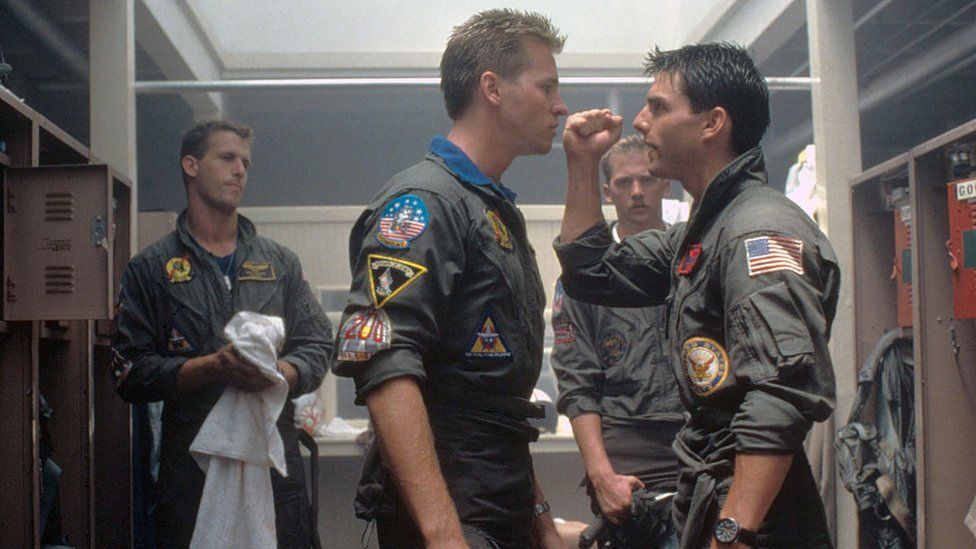 Val Kilmer is set to star in the Top Gun sequel, reviving his role as fighter pilot Iceman.
He will star alongside Tom Cruise in the film, 33 years after the original was released, US media reported.
Filming for Top Gun: Maverick started at the end of May. It is being directed by Joseph Kosinski, who also directed the Tron sequel in 2010.
Cruise posted a photo on Twitter last week, referring to the first day of returning to the role of United States Naval Aviator Lieutenant Pete "Maverick" Mitchell.
According to Variety, Cruise's character is now an instructor exploring "a world of drone technology, fifth-generation fighters and the end of the era of dog-fighting".
No other plot details for the film, written by Eric Warren Singer, Peter Craig and Justin Marks, have been released yet.
In the 1986 original, Maverick and Iceman initially clashed as bitter rivals at the Navy's Fighter Weapons School.
Kilmer wrote on Facebook, back in 2015, that he had been offered a role in the sequel, saying: "Not often you get to say yes without reading the script."
He had also teased his return last year, posting a picture on Twitter that showed him in a Top Gun T-shirt.
Other films with long-awaited sequels
The sequel to Alfred Hitchcock's classic 1960 horror film Psycho was released 23 years after the original and saw Anthony Perkins return when his character Norman Bates is released from a mental institution.
There were 21 years between the original Trainspotting film and the sequel, both of which were based on novels by Irvine Welsh. The films were directed by Danny Boyle, with Ewan McGregor, Ewen Bremner, Jonny Lee Miller and Robert Carlyle appearing in both.
Zoolander, the comedy starring Ben Stiller, Will Ferrell and Owen Wilson, came out in 2001. Its sequel was released 15 years later, with the three also returning to their roles. The film didn't have much success though, making just enough money to cover its reported $55m (£41m) budget.
Coming out 20 years after the original, the third instalment in the Dumb and Dumber franchise was a direct sequel to the 1994 film starring Jim Carrey and Jeff Daniels. Both reprised their roles in the 2014 remake.