Incredibles 2 to carry epilepsy warning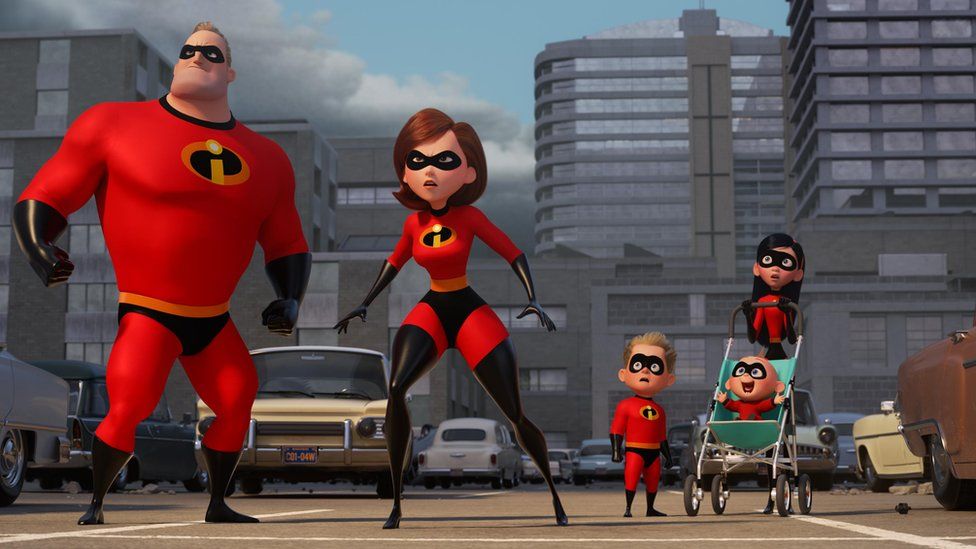 Cinemagoers attending screenings of Incredibles 2 will be warned that the Disney-Pixar sequel contains flashing lights that could trigger seizures.
A message at the beginning of the film will inform audiences that it contains several sequences that may affect those susceptible to photosensitive epilepsy.
Leading UK cinema chains are conveying the same information on their websites.
The film, about a family of superheroes living under the radar, opens in the UK and Ireland on 13 July.
Photosensitive epilepsy is a type of epilepsy in which all, or almost all, seizures are triggered by flashing or flickering light.
Around three in every 100 people with epilepsy have photosensitive epilepsy, which affects girls more than boys.
Guests attending a preview of Incredibles 2 in London on Sunday were met with signage alerting them to the flashing lights it contains.
The lights feature in scenes involving a villain called the Screenslaver, who uses strobe effects as a hypnotic form of mind control.
The BBC has asked the Disney company for a comment.
Incredibles 2 is a sequel to The Incredibles, which opened in 2004 and won the Oscar for best animated film.
Directed by Brad Bird, Incredibles 2 made $182m (£138m) in its opening weekend in North America and has so far made more than $640m (£550m) worldwide.
Related Internet Links
The BBC is not responsible for the content of external sites.