Artemisia Gentileschi: National Gallery buys work by pioneering female artist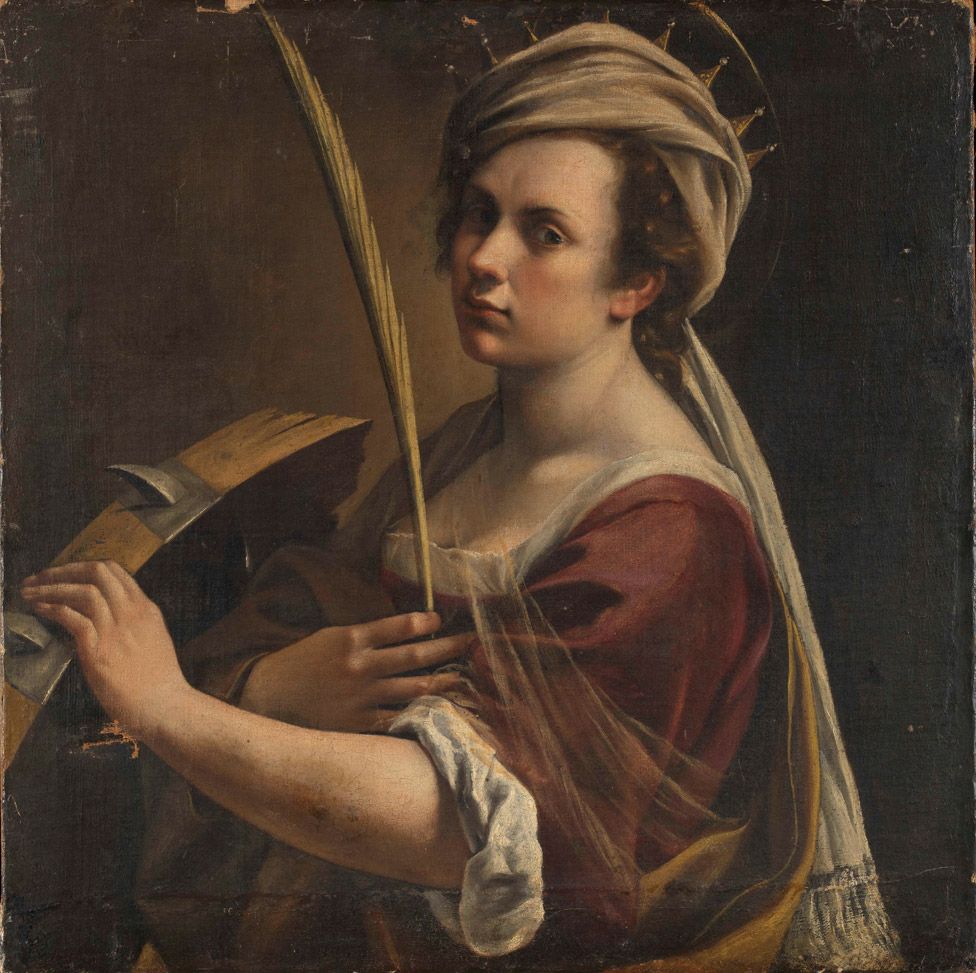 The National Gallery has bought a rare painting by 17th Century Italian artist Artemisia Gentileschi for £3.6m.
Gentileschi is considered one of the most accomplished painters of her age.
"The acquisition of this great painting realises a long-held dream of increasing the National Gallery's collection of paintings by important women artists," the gallery said.
Of 2,300 works in the London gallery's collections, it now owns a grand total of 21 by women.
It last acquired an artwork by a female artist in 1991, when it was presented with five pieces by Paula Rego.
Hannah Rothschild, chair of the National Gallery trustees, explained: "Gentileschi was a pioneer, a master storyteller and one of the most progressive and expressive painters of the period.
"[She was] one of a handful of women who was able to shatter the confines of her time, she overcame extreme personal difficulties to succeed in the art of painting.
"This picture will help us transform how we collect, exhibit and tell the story of women artists throughout history."
Gentileschi is thought to have painted Self Portrait As Saint Catherine Of Alexandria around 1615.
The daughter of painter Orazio Gentileschi, she overcame enormous personal challenges to enjoy success and acclaim in a male-dominated world, and her reputation as a feminist icon has grown in recent decades.
At the age of 17, she was raped by painter Agostino Tassi, an acquaintance of her father, which led to an infamous seven-month trial.
She counted European royalty and aristocracy among her patrons - including King Philip IV of Spain, the Medici family and the Grand Duke of Tuscany.
She was the first woman to become a member of the Accademia del Disegno in Florence and largely rejected the subject matter expected of female artists, preferring to paint heroic women, often in the nude.
Self Portrait As Saint Catherine Of Alexandria will undergo conservation treatment before going on display at the gallery in early 2019.
There are only two other known easel paintings by Gentileschi in the UK.