Actress Roxanne Pallett in stock car crash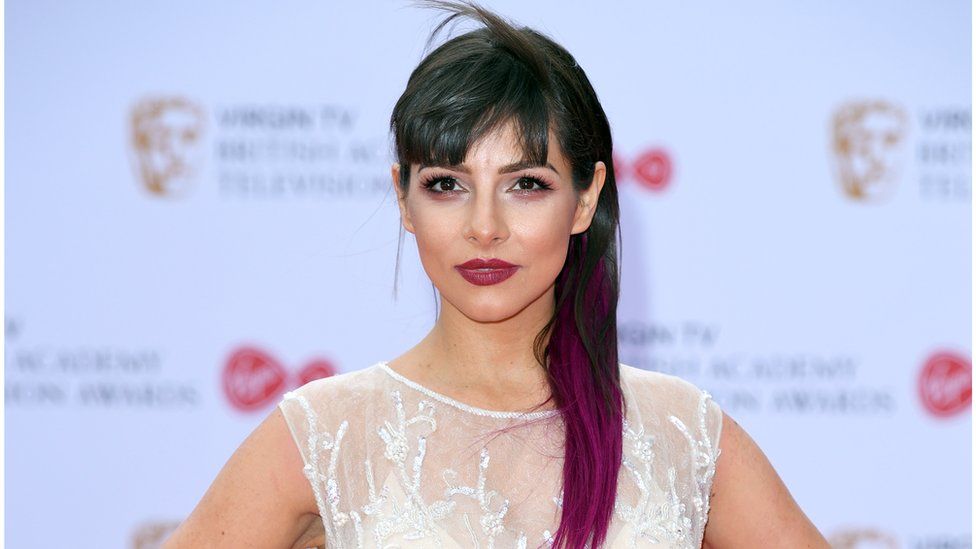 Roxanne Pallett is recovering in hospital after being involved in a car crash.
She was taking part in a stock car race at Hunmanby Raceway in North Yorkshire on Wednesday afternoon.
The 35-year-old was racing Ben Fry, her co-host on Minster FM's breakfast show.
Pallett was airlifted to hospital after being cut from the race car, with footage recorded by local firefighters on social media.
According to The Sun, it took two hours to free her from the car, which she crashed into a concrete wall at high speed.
She is also said to be awaiting results of a CT scan and has "severe bruising and two sprained wrists".
In a statement on Minster FM's Twitter page, they wrote: "Unfortunately Roxy was involved in an accident yesterday. We wish her a speedy recovery and can't wait to have her back in the studio and waking up North Yorkshire with Ben.
"Thank you for all of your messages wishing her well. Roxy and Minster FM appreciate your support."
The actress and presenter is best known for playing Jo Sugden in Emmerdale from 2005 to 2008.
She has also appeared in other soaps, including Casualty and Waterloo Road.
Pallett has also starred in Soapstar Superstar and Dancing on Ice.