EastEnders veteran Leonard Fenton to return as Doctor Legg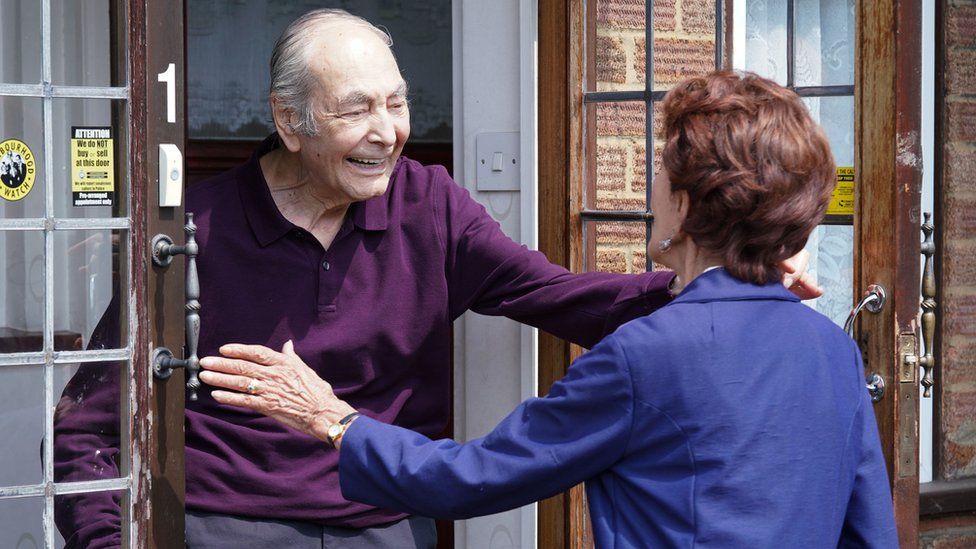 One of EastEnders' original characters is returning to the BBC One soap.
Doctor Legg, played by Leonard Fenton, now 92, was Albert Square's resident GP from the opening episode in 1985 until he moved out 12 years later.
He was called upon to deal with more than his share of suicides, breakdowns, abortions and murders during that time.
He has popped back occasionally to attend funerals or see Dot Cotton, last appearing in 2007. He will return for the duration of a storyline with Dot.
June Brown, who plays Dot, said: "It's been 11 years since Dot last visited her favourite doctor, Doctor Legg, and it's an utter delight to be working with Leonard Fenton again in 2018."
EastEnders executive consultant John Yorke said Doctor Legg and Dot would share an "exciting and emotional story".
Fenton, now 92, said: "I am very happy to be back at EastEnders and am looking forward to working with June and the rest of the cast and crew again."
His comeback will be seen on screen this autumn.